After owing a hair extension, it's super important to know how to care our hair extension. By reading and learning the basic tips and tricks, we care for a good-looking hair for the day and extend the lifespan of our hair.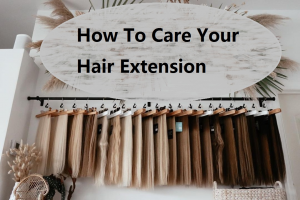 Our favourite clip-in hair extensions may go through a lot on a weekly basis after with heat styling, blow drying, up-doing, detangling, and all of that.
All of this wear and strain can make our extensions seem and feel a little ragged. So, in order to keep our clip-in hair extensions in tip-top shape, we like to follow these simple guidelines:
BRUSH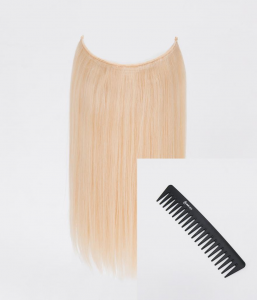 Do not brush your hair extensions when they are in wet condition. Lay down your hair extension on a neat glossy table. Use a wide tooth comb. Lots of vendors or suppliers strongly recommend bristle brush. Actually, the denser the bristles, the harder to brush the hair. By combing the hair several times, the hair could be easily to be be brushed in place.
Do not brush starting from the weft, we strongly recommend to brush start from the mid-shaft to the ends, then moving up towards to the base.
WASH
Because clip-in hair extensions don't get the same nourishing, natural oils that our own hair does, it's recommended to wash them as little as possible to avoid them becoming overly dry.
Here at UniWigs, we recommend cleaning your wigs every four to six weeks, however this can vary depending on how often the product you've been using and what you've been up to in general.
When it's time for a wash, make sure to brush any knots out of your clip-in hair extensions using a gentle brush. You should always remember that do not brush your hair extensions when they are wet!
Wash your hair extensions in a sink full of lukewarm water for optimal results, being sure to keep hold of them at the clips to avoid tangling.
We've found that gently distributing a moisturising shampoo into the extension in a downwards direction is the most efficient way to wash it.
Prevent the temptation to scrape or twist the clip-ins to avoid breaking them.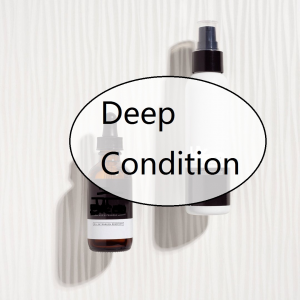 In order to keep your hair extensions appearing healthy and shining, it is better to coating with a hydrating conditioner.
It's worth treating your clip-in hair extensions to a deep conditioning mask once a month to keep them looking shiny and silky.
Try spritzing on a leave-in conditioner to give your clip-ins a long-lasting moisture boost if they're feeling a touch dry despite the frequent conditioning treatments.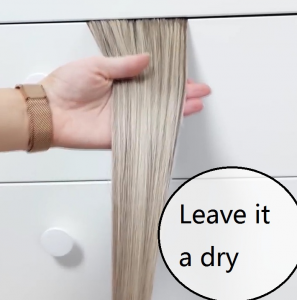 It's better to ignore the allure of the time-saving hair dryer if you want to keep your clip-in hair extensions in good shape. Although using a blow dryer is faster and easier, we recommend allowing your clip-ins to dry naturally.
As a result, saving extension-washing practices for lazy days when you have all the time in the world and won't require a glamorous, volumized, long, and lustrous 'do in a hurry is a good idea!
Before allowing your extensions to dry, make sure they're tangle-free by gently running your fingers through them. This is considerably gentler on the extensions than combing, and you may dry them on a clean towel.
If, despite your best efforts and well-laid preparations, you must dry your extensions as soon as possible, always remember to use a heat-protecting spray when blow-drying.
This could not only protect your extensions from premature dryness and breakage, but it could also keep them looking lustrous and silky smooth.
When using any other type of heat styling equipment on your clip-in hair extensions, it goes without saying that you should always, always use a heat protection. If you understand all of those and follow all above, perfect, your hair extension are in good condition now.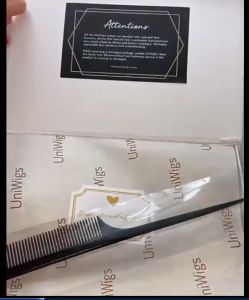 The last one thing is about storing. Lots of people may not care about this one ,and just throw it in the box or somewhere.
It's usually a good idea to double-check that they're tangle-free and spotless before storing them.
This is because for some hair products, if left on for too long, that can damage or discolor our beloved clip in hair extensions.
The important part about storing hair extensions is that no specific containers are required. However, there are a several tips to keep in mind:
1.Keep them in a cool, dry location. Hair extensions are not like your natural hair, which may absorb any type of moisture, so choose a room or a location where there isn't much moisture.
2.Excessive wetness can lead to matting, which is when the roots become entangled. It may be tough for you to remove the tangles, and you may even harm your extensions in the process.
3.It should be kept out of direct sunlight. The sun can naturally lighten the color of your hair extensions. Coppers, reds, and pastel tones are particularly noticeable in extensions.
Ways to Store the hair extension
1.Put it in a box
The straight way to keep your hairpiece in good condition is to store it in a box. There are no further boxes required. You can use a shoebox or the original package.
Brush the hairs first to get rid of tangles and knots before putting them inside the box. Roll all of the wefts together on one side, one on top of the other. Place the extensions inside the box neatly and store it somewhere dry, cool, and out of direct sunlight.
2.Store it on hangers
If you wear or take off your hair extensions frequently, hanging them on hangers is the most easiest way to store them. It's as simple as clipping the wefts to the hangers one after the other. Brush them and hang them in your closet on the hanger. This procedure can also be done using a normal hanger.
3.Save it in a storage bag
You can get a hair extension storage bag if you want to be more careful and organized. It functions as a hanger but is surrounded by a zippered bag that protects your extensions from dirt and other potential sources of damage. You can store it safely inside your closet, and it's also the most convenient way to travel with your extensions.
It's also critical to look after your clip-in hair extensions by keeping them free of mildew and mustiness, and always make sure they're totally dry before storing them. You'll prevent any unwanted surprises in this way!
If you follow these care instructions to the letter, your clip-in hair extensions should continue looking healthy, nourished, and well-loved. Do you have any tips for caring for clip-in hair extensions that you'd like to share?