So you invested in an expensive human hair topper finally after watching tons of hair topper review videos but failed to make it work. What could be worse than this? Human hair toppers now are easy to get over your budget nowadays with the high-quality material and production cost. It's important to know the factors that make a good human hair topper before you make a new investment and choose the one for yourself. Make it worth it.
8.5″ x 9″ Bob Melanie Mono Top Human Hair Topper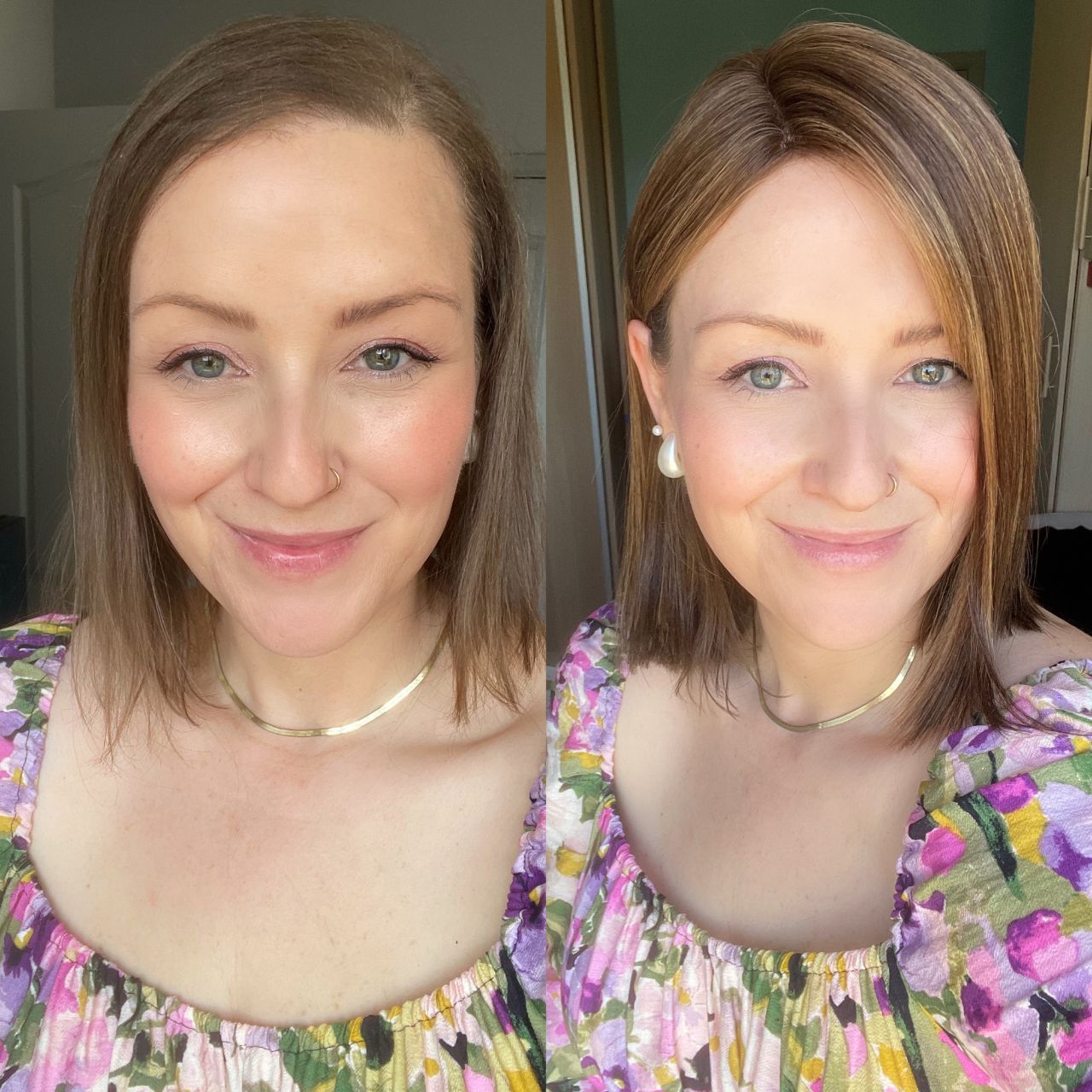 100% Human Hair
First thing first, a good human hair topper must be made of 100% human hair, which provides the most natural and realistic look. The hair mimics the texture, color, and movement of natural hair, making it difficult to distinguish from your own.
It's shameful for hair topper providers to promote their topper as 100% human hair made while offering defective products to their customers. Brands should keep their faith and be honest with their products. But that doesn't mean customers can do nothing but gamble on the brand's honesty.
To test if the topper is made of 100% human hair, you can cut a little strand of hair from the topper and burn it. Real human hair will be burned into ashes and the ashes can be twisted into powder. It will smell like a barbecue due to the protein in the hair. While synthetic hair will be burned into a caking and smell like plastic.
5.5″x5.5″ Claire | Mono Top Remy Human Hair Topper | Lace Front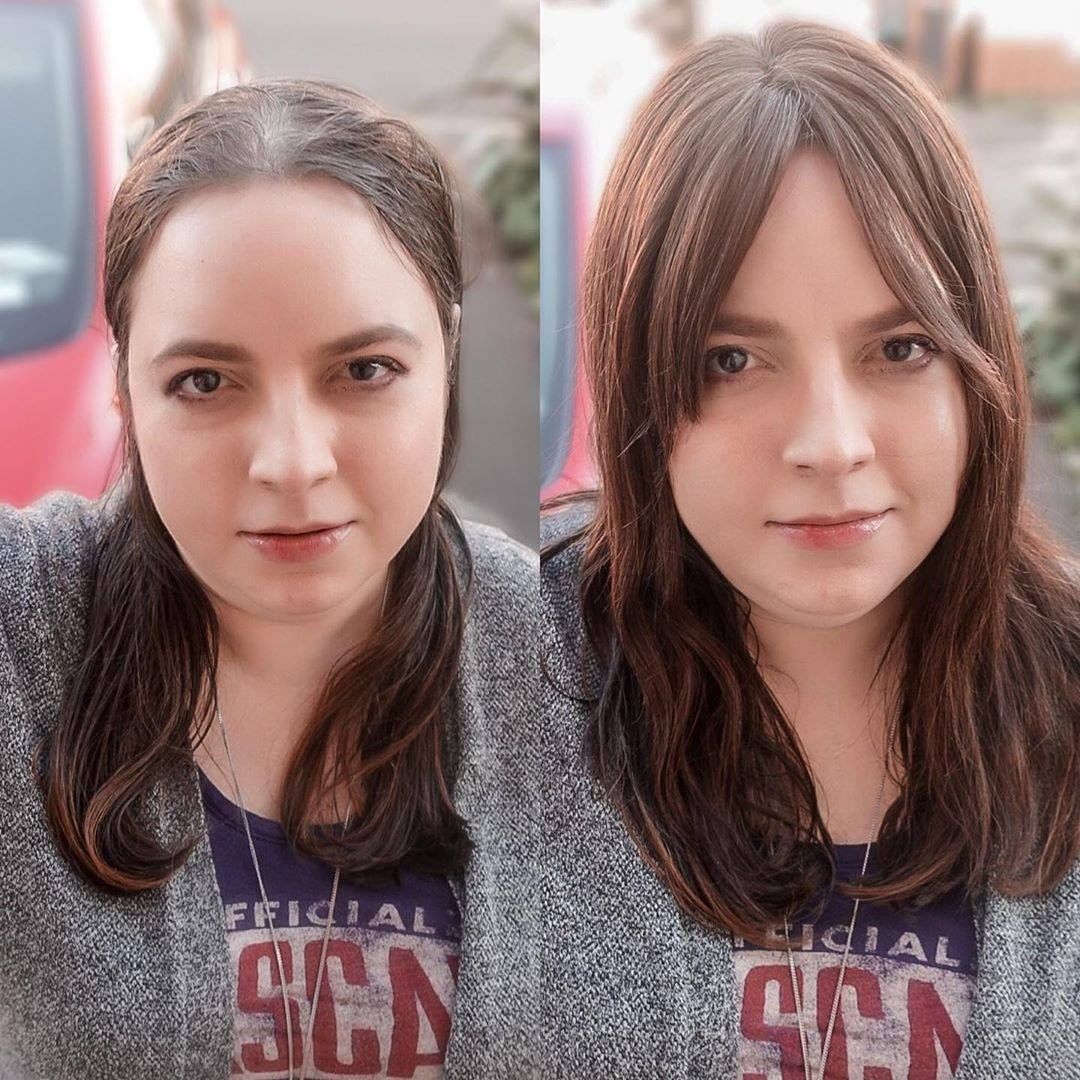 Natural Parting Line and Hairline
It's not enough for you only to make sure your hairpiece is made of 100% human hair. To achieve a realistic hair look, you must pay attention to the parting line and hairline on your topper. Just like a thin parting and hairline are not good, a parting line and hairline that is too dense will cause the same bad effect. No one would have the fake dense where they part their own hair. So if you feel the parting line is way too dense than you expected, you can try to pluck the hair there and thin it a bit to make it more natural.
It will be easier to operate a larger hand-tied base. For the hand-tied area on the topper, you are allowed to part the hair in any direction. But that's not applicable to the wefted.
9" X 9" Savannah Silk Top Remy Human Hair Topper | With Layers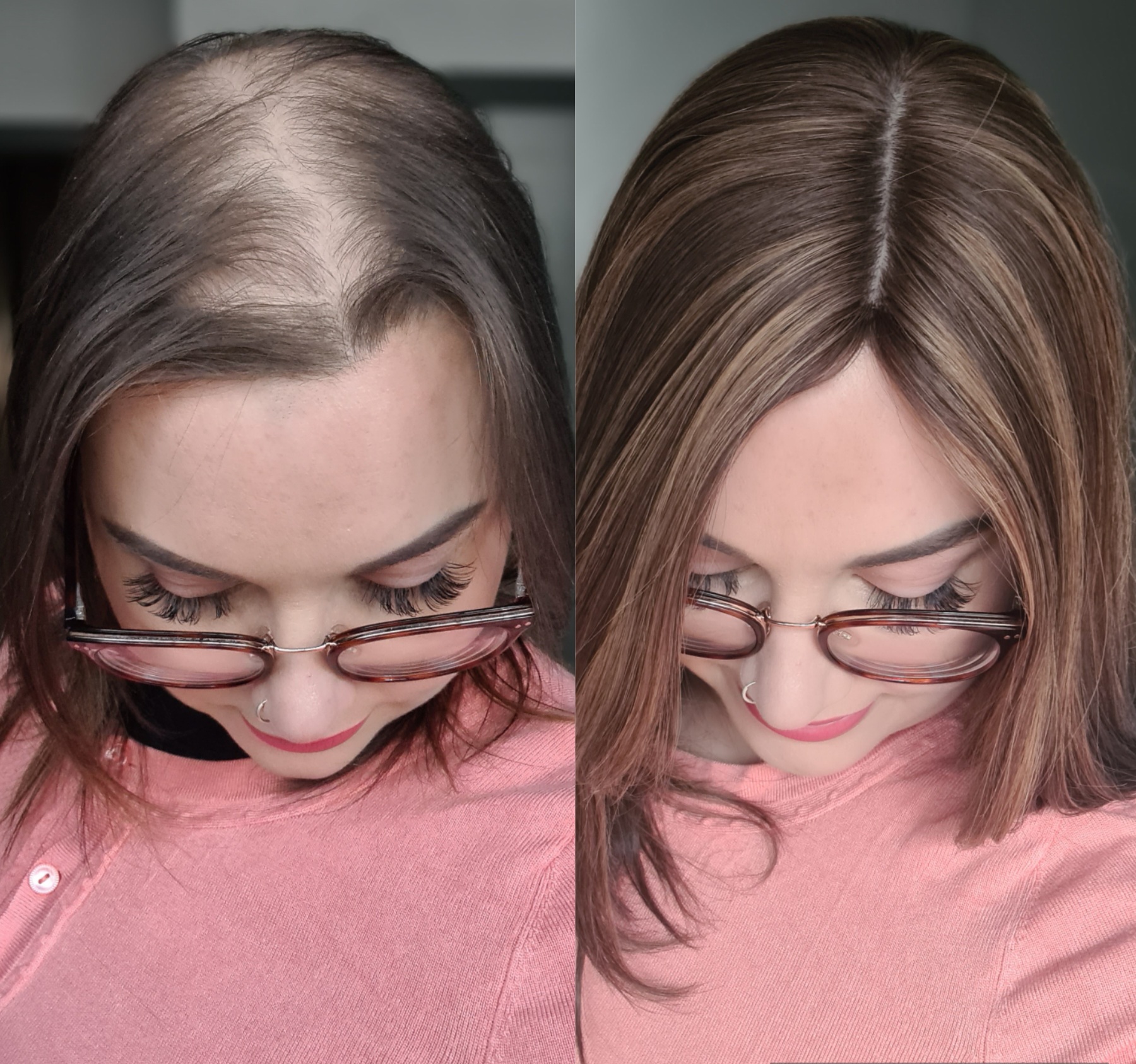 Versatility
Human hair toppers can be styled just like your natural hair. You can curl, straighten, blow-dry, or even color the hair to match your desired look. This versatility allows you to change your hairstyle as often as you like.
When you feel like changing the look from straight to curl or from curl to straight hair, or even just simply changing the texture slightly, human hair toppers support that with just an iron. You put it onto a mannequin head and use appropriative nails to hold it there. Then you just straighten or curl the hair as if it's your own hair. We always suggest you start from the low heat and then slowly switch over to high heat. This helps protect the hair quality and keep its original construction there.
6.5″X6.5″ UPGRADE CLAIRE PLUS | HALO-WIRE | MONO TOP | LACE FRONT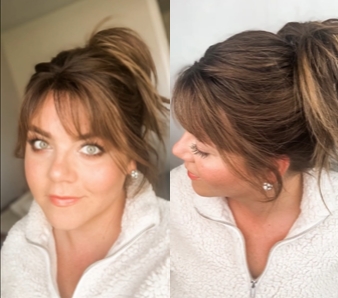 Comfort and Breathability
Good-quality human hair toppers are designed with lightweight and breathable materials, ensuring comfort even during extended wear. They are usually constructed with a soft and breathable base, such as lace or monofilament, which allows air to circulate and prevents heat buildup.
For those who haven't tried different types of hair toppers, it's easy to feel uncomfortable and trap the heat in the hair in summer. So it's essential to have a topper that brings you comfort and breathability when wearing it in the hot weather. Otherwise, your toppers may bring you volume on the one hand and take you to the world of extreme heat on the other hand. It can cause an even worse situation for your hair: shed more and quicker or alopecia follicularis.
Confidence Booster
Hair loss can have a significant impact on self-esteem and confidence. A high-quality human hair topper can help restore your confidence by providing a natural-looking and full head of hair. It allows you to feel comfortable and secure in your appearance, enabling you to go about your daily activities with greater confidence.
It doesn't mean that the more expensive the topper is, the better confidence it will boost. Sometimes, the color or the base just doesn't feel right on your head even after you tried all the ways you can to change that. Maybe you should just give it up and spend your time on other valuable pieces that are worth it. As long as all of the elements are right, it will surprise you in a good way.
7.5″x7.5″ Aura | Skin Part | Left Part Remy Human Hair Topper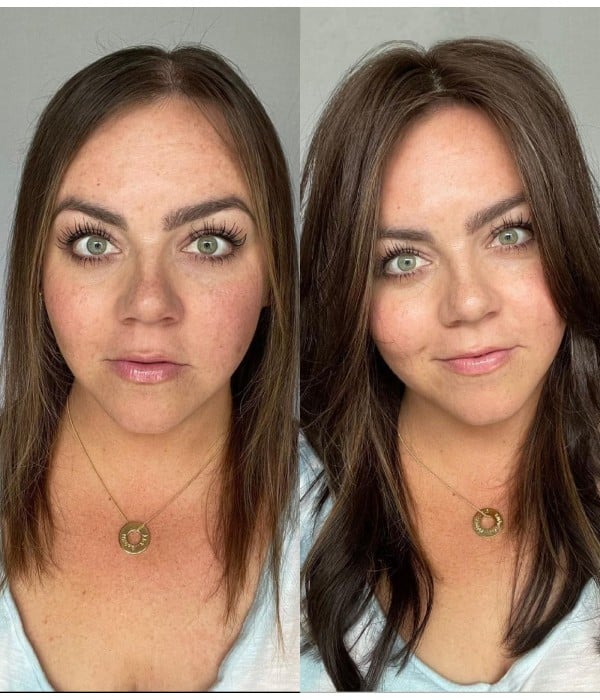 Wearing hair toppers should be exciting. Don't let an item that doesn't work for you ruin it. Read this article every time when you feel confused. Hope it at least helps you once when you make the next purchase.