It's quite normal that nowadays many women with hair loss follow some hair salon or stylist's social media account, or the helper hair brand and hope that they could find a hair topper/wig that may fit their hair loss pattern. So you are surfing on the internet and all of a sudden a video catches up your eyes. And in seconds, you decide this is the topper for you! It may happen from time to time that order a hair topper from a brand that you've been following for months or years, but it doesn't feel right when you actually receive the topper. It looks like a mess on the head. Well, here we would like to tell you something that you can do to optimize the piece, make it your own, and feel like your own hair.
7″x8″ Courtney | Mono Part | Left Part Remy Human Hair Topper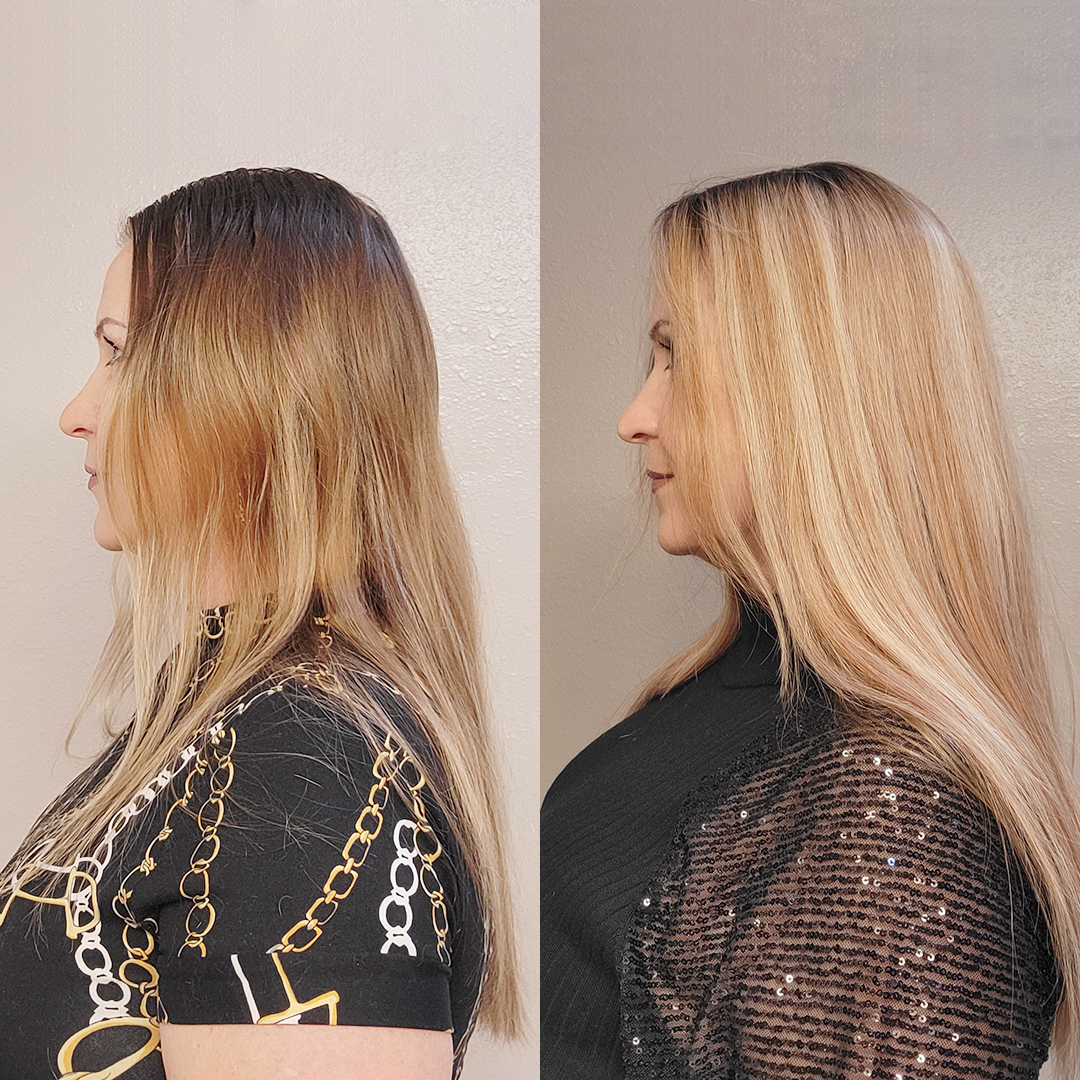 Repart the hair on the topper
Some brands will send the hair topper in the middle part. But it may not look nice on you. If you are a person who always loves the side part, then what you might do is just return it or resell the item as a cheap thing. But you actually save up for it and spend a lot on it. So this is what you need to know when purchasing a hair topper: the parting line can be changed or not.
For a human hair topper that comes with a hand-tied top, you can definitely wear it in the middle part or side part, anywhere you want it to part. Spray some water on the new part area, and part the hair there with a comb. If it's heat-friendly, you can surely use a heat straightening comb there and it will be fixed in seconds. Even if it's not heat-friendly, you just re-part the hair there and hold the part, and then use a hair dryer to blow dry it.
5.5″x5.5″ Claire | Mono Top Remy Human Hair Topper | Lace Front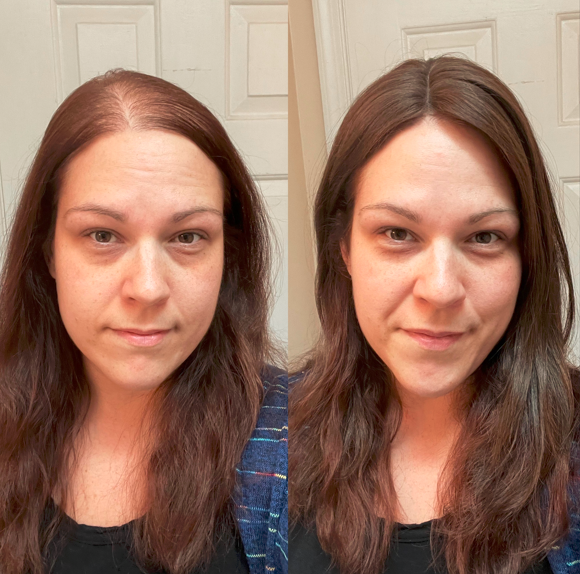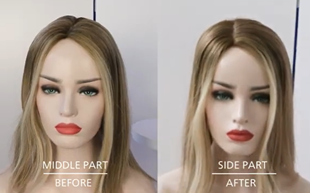 Straighten/curl it like your hair texture
If you're buying a human hair topper, Please allow me to remind you that human hair products might be out of shape when you receive it and this is normal, since hair toppers are supposed to get the professional trim or tone from hair stylist, so that it will match with your hair perfectly.
Use a straightening iron and it will give you the silky hair back. It's like our own hair. When you get up in the morning and you will find your hair flying away in any direction. What would you do to make it look better? You wash it or straighten it. So that's what you need to do to your hair topper. And for the wavy hair, it's the same. Give it a chance to work with your bio hair and give you the full head of beautiful hair back.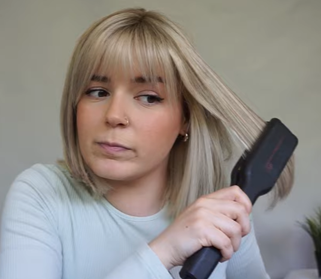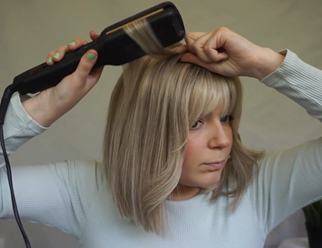 Customize cut the bangs or layers
For hair toppers that already have pre-cut bangs or layers, it's very likely that the length or the style of the bangs/layers doesn't suit you well. Some people might need to wear the hair topper more toward the front so that the bangs will cover their forehead as they like. But others may need to trim the bangs a bit or thin it to not let the hair black the line of your sight.
You could certainly make an appointment with your hairstylist and get the hair topper customize and trimmed so that the piece blends with your own hair and look like growing from your own scalp. It's your hair!
8.5″ x 9″ Bob Melanie Mono Top Human Hair Topper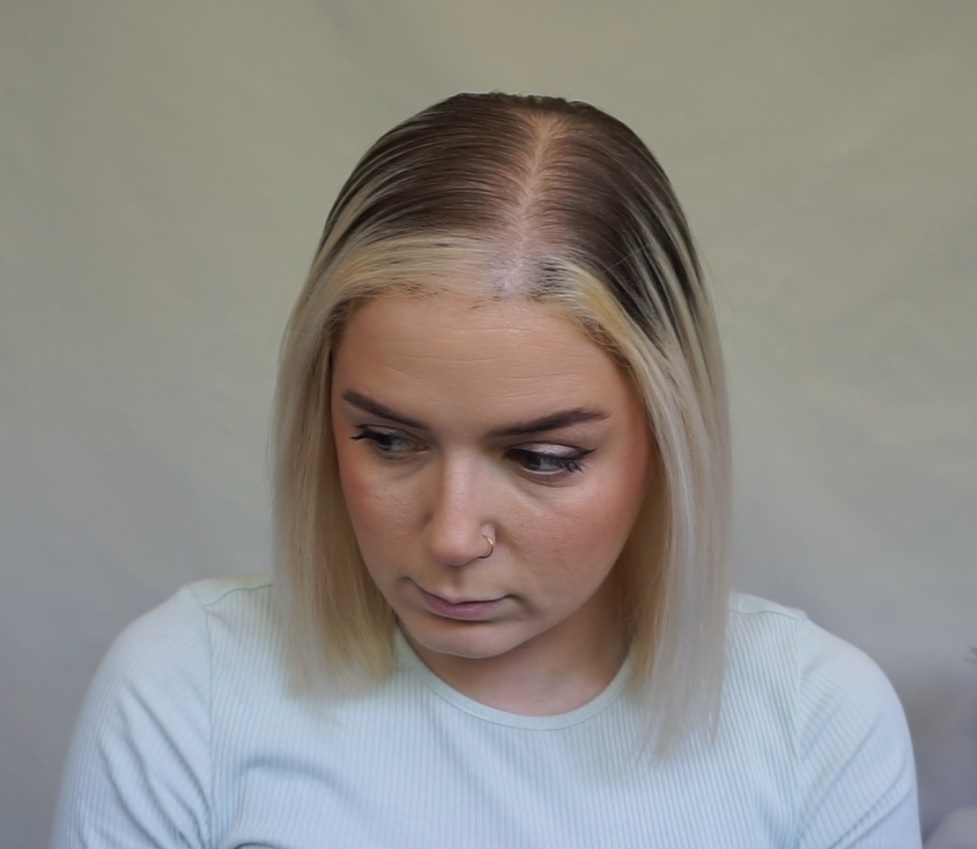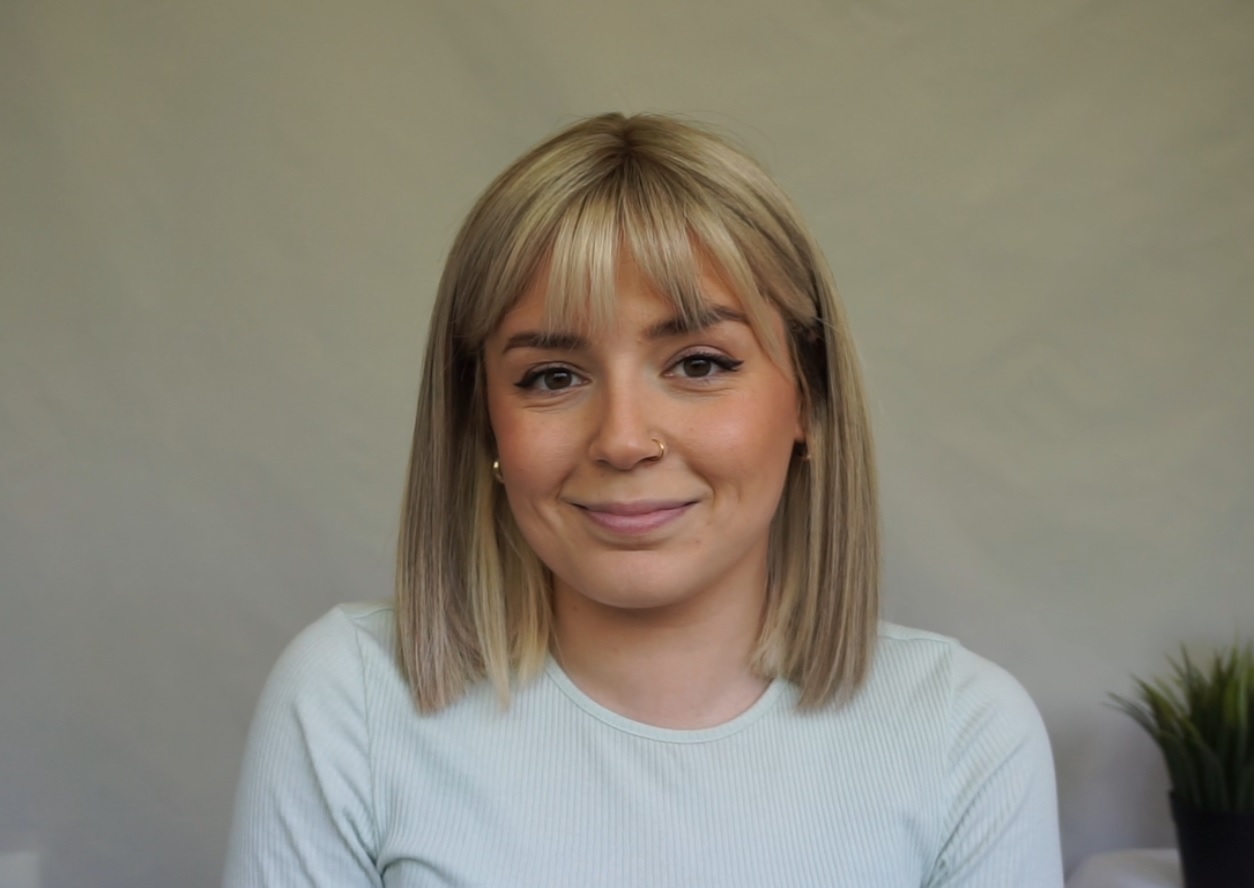 Topper fit kit
If you are a customer of UniWigs, maybe you would like to know that they just launched this fit kit product. There are three types of bases there in the package and a little piece of hair that sewn in the base. By ordering this piece, you will be able to see what the differences are between their Claire topper, Courtney topper, and Savannah silk topper. You will know the sizes and which one will cover your hair loss and if the color you ordered fits well.
It's good to know that this package can be returned when you decide to make a purchase on the topper you added to the cart before. They will refund you the amount of the fit kit package and you can use that refund or store credit to order your new topper.
Hair Topper Beginner Fit Kit – Only for Color and Base Matching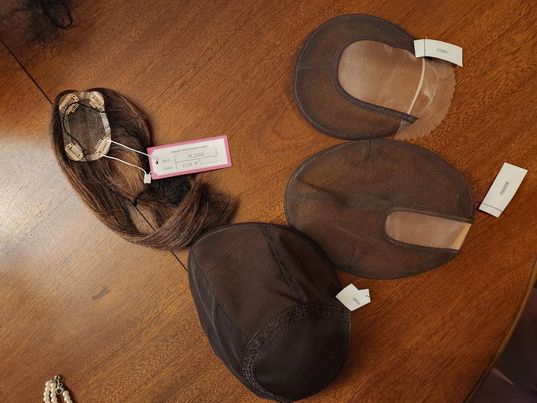 Conclusion
Ordering hair pieces online is a challenge, especially when you can't return the item from some brands. So make sure you check this blog and share it with your friend who needs to see it and help her to refresh her topper.