Wigs are one of the things that are accepted all over the world. They are made to upgrade your style for any event, occasion or festival. They have successfully made their way into the fashion and modeling industry, music videos, movies and editorial shoots. It is not just limited to this; instead, using wigs have now become normal for people all over the world. It has now become a way of expression, making you feel confident in yourself. It provides you with an overall elegance in your look.
Why Are Wigs Important?
Men and women both face hair fall issues and baldness these days due to multiple reasons; wigs are an important element in that, completing your look without looking fake. Using wigs enables you to try different hairstyles and hair colors without changing your natural hair. It also helps you to keep your hair safe from all of the heat and styling tools that tend to damage your natural hair color and texture.
The type of hair used to make a wig determines how good and natural the wig looks. It's always recommended picking a type that best suits you and compliments your facial features and overall looks. Uniwigs offers you over 100 different styles and types of wigs to choose from.
What Are Human Hair Lace Wigs?
Lace is a web-like delicate material that is fine and sheer. Human hair lace wigs have natural human hair individually knotted into the lace either with hands or sewn with a machine. The use of 100% human hair makes it the most realistic and luxurious wig type in the market. A human hair lace wig is a type of wig that allows you to style your hair in the most natural-looking way possible, even if it is just a side parting, middle parting, a high ponytail or any other hairstyle.
Since they are made up of 100% human hair, they last about 6 to 12 months. If you take good care of a human hair lace wig, they last about 1-2 years. Taking good care of the wig means washing and properly styling them because they are real human hair and require the same care as your natural hair. It is recommended to put morocco argon oil or coconut oil over your human hair lace wig to restore moisture and make it look great.
Human hair lace wigs come in 3 different varieties according to the demand, which are as follows:
1.Front lace wigs: To create a natural-looking hairline, the area from one ear to another is made with lace and the rest with a machine.
2.Full face wigs: From beginning to end, the whole hairline made up of sheer lace is attached to the circle of the wig. It gives off a more natural look as if the hair is growing from your scalp.
3.Glue less face wigs: It contains adjustable bands and straps to fix the wig on your head rather than using any glue or adhesive. They are more convenient and less time consuming.
Human Hair Lace Wigs To Suit Every Style:
UniWigs offers you multiple different types and styles of human hair lace wigs that are ready to be picked and styled. Their wigs will help you discover new looks in the most natural and highly realistic way and make you feel confident. We have a list of some of the types of human hair lace wigs Uniwigs offers:
'Mae' Lace Top Remy Human Hair Wig: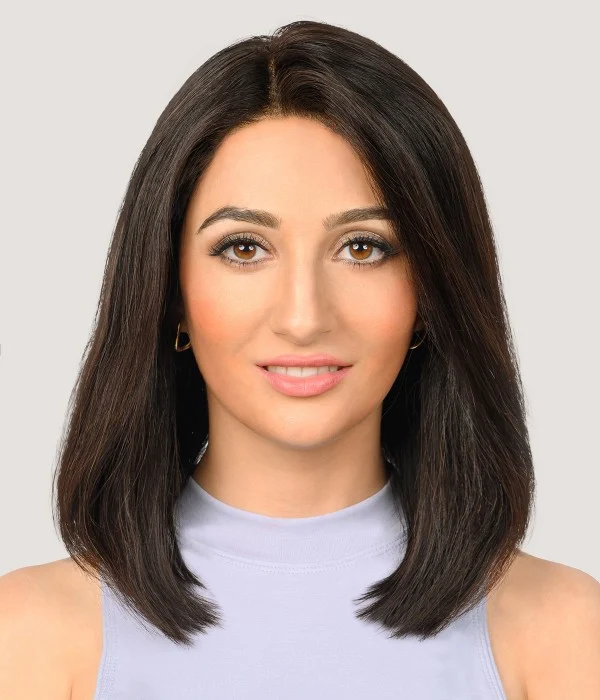 UniWigs have different types and lengths of human hair bob wigs to offer and that too in different colors and textures. Mae is designed for people who want to experiment with short lengths but are afraid to chop off their long hair; this type of wig is best suited for you. It makes you look attractive and shows your unique personality.
It comes in a natural black shade, with a length of 12 inches and a capsize of 22 inches with a lace front to make the hairline look more natural.
'Themis' 100% Straight Human Hair Wig: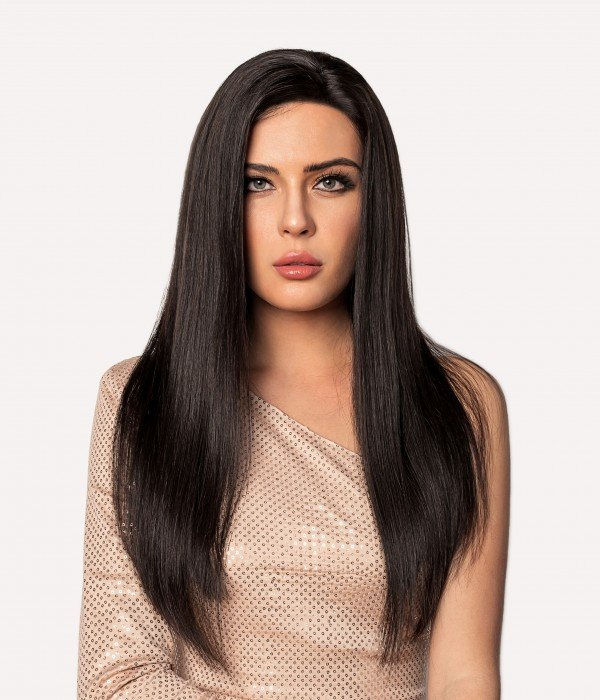 The most basic hairstyle in wigs is considered to be straight human hair wigs. Themis looks silky smooth and appears to be glossy that reflects light well. It comes in two shades, off-black and natural black, so you can pick what suits you well. It comes in different lengths, 16, 18, 20, and 22, with a capsize of 22.5 inches. People who usually pick type can bear any restyle without thinking about the damage.
'Cara' Blonde Human Hair Shoulder-length Wig: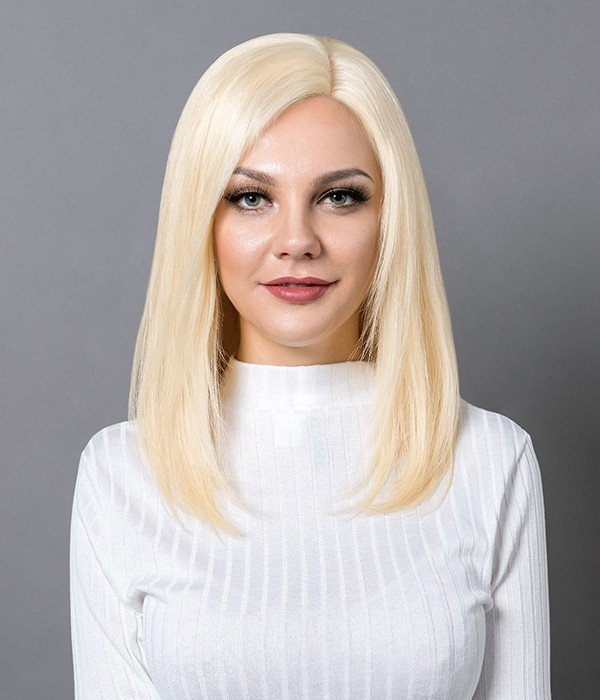 UniWigs has blonde human hair wigs for women with a bold style who want to follow the trend. Cara is a human hair wig that is hand-tied with a full lace cap that is breathable. It is a platinum blond, 16 inches shoulder-length wig that never goes out of style. It has a capsize of 22 inches.
'Spnede' 100% Human Hair Body Wave Wig: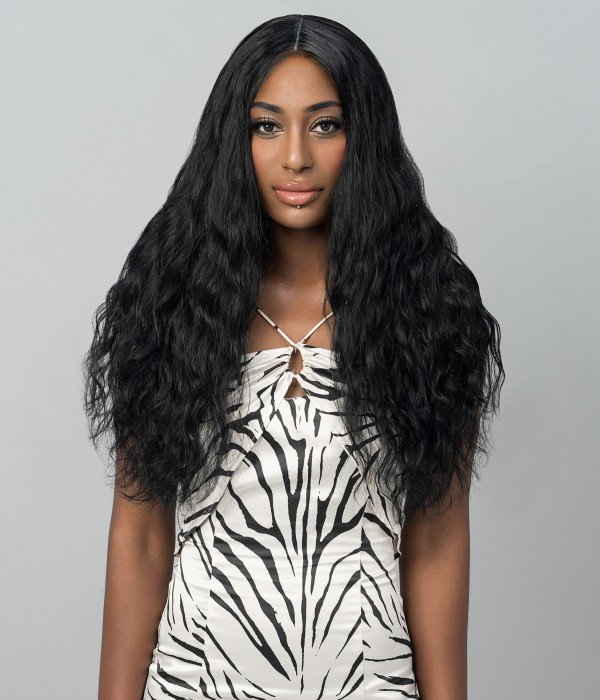 A wavy human hair wig resembles the texture of natural waves that look elegant. Spnede looks bouncy and more voluminous, giving off a glamorous and carefree look. It has two shades, natural black and off-black, with five lengths to prefer your style and capsize of 22.5 inches.
'Hebe' Human Hair Body Wave With Bangs: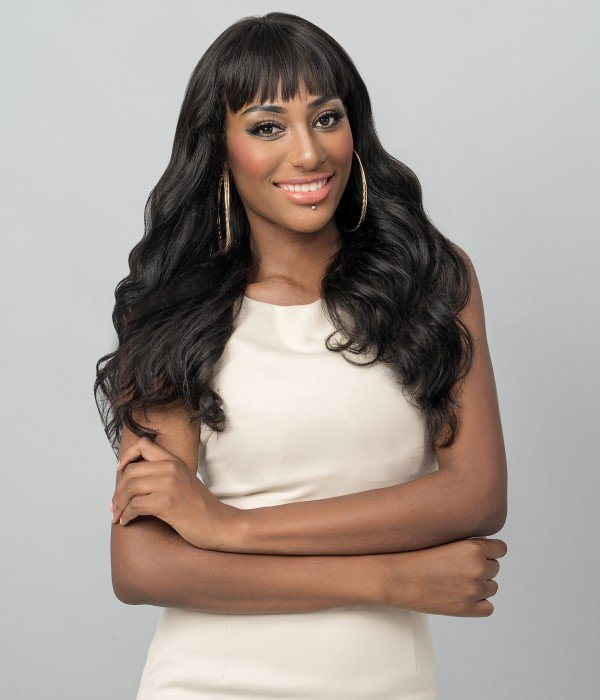 This body wave wig with bangs gives off a playful and chic look to your overall style. They have multiple human hair wigs with bangs in different colors and hair textures. Hebe is a wavy human hair wig with bangs that comes in six different lengths and two shades that are natural black and off-black, and capsize of 22.5 inches.
Conclusion:
The best wig taking over today is human hair lace wig that is made from 100% human hair. It comes in different colors and textures for you to style them on yourself and make a statement. The above article is written to help you with your search to pick the best wig for yourself and to help you with what style and texture to choose from. Pick what you feel looks good on you. Wigs guarantee you a good hair day.