With this emerging new year 2022, Uniwig has brought you some uniquely incredible styles and designs of Human hair wigs 2022 that are not only extraordinary in their quality but also carry a flawless touch of sexiness and elegance that have no match anywhere in the world. So what are you waiting for? Go grab your favorite piece before it gets out of stock.
1. Carina |blonde balayage Remy human hair lace front wig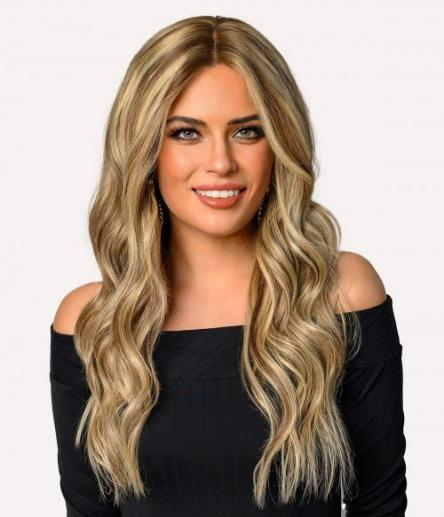 Ladies who are fond of medium-length perfectly wavy blond balayage hair – Uniwig has good news for you! It has designed this fascinating Remy human hair wig with an amazing blonde balayage look with platinum tones and fine darker blonde lowlights feathered throughout the hair. Its messy wavy finish is designed to show off different lengths of the layers with subtle dark blonde root to look like a new hair growth at the scalp for the most natural gesture. It can easily be parted anywhere in any direction with complete heat-resistant hair that can be styled with any heat styling tool to wear it straight, wavy, or with bouncy curls, it's all over your choice or preference.
2. Serena | Lace top Remy human hair wig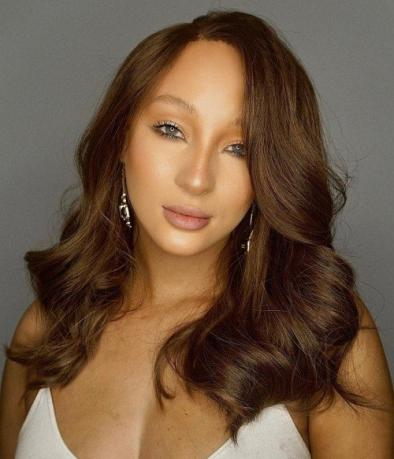 Serena is an ultimately flattering Remy human hair wig 2022 for medium hair length lovers, that is designed perfectly to slay your everyday hairstyle look with a temple to temple lace front that makes it super easy to part from any side that you want. A unique brunette balayage gives a supreme life to its texture with the unbearable hotness that a girl wants in her look. Its overall flattering and timeless shade of color make it super amazing and unique among all. Lace front and wefted back human hair wig has 130 % denser hair with a length of 16″ that looks amazing when worn perfectly.
3. Taylor | brunette balayage Remy human hair lace front wig.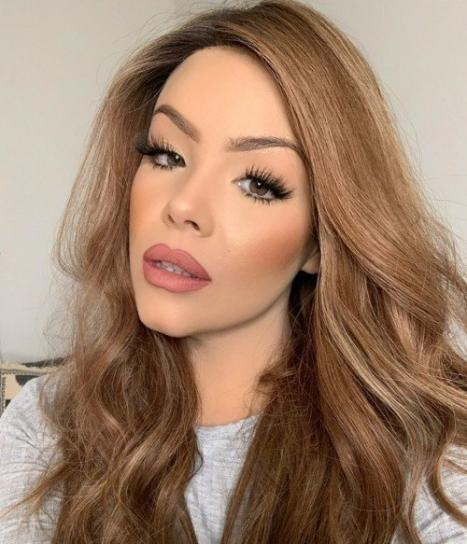 This stunning human hair wig 2022 by Uniwig in chocolate caramel color gives you a superb feeling of ultimate feminine and well-groomed look with its slight graduated texture that gives a blowy gesture which makes it much more appealing. Taylor is a long-style hair wig that has 16″ long hair length with deep mahogany brown and copper brown nicely dyed hair and some flawless streaks of golden blonde that works wonders for framing the face of its wearer.
4. Fabulous | Lace front Remy human hair wig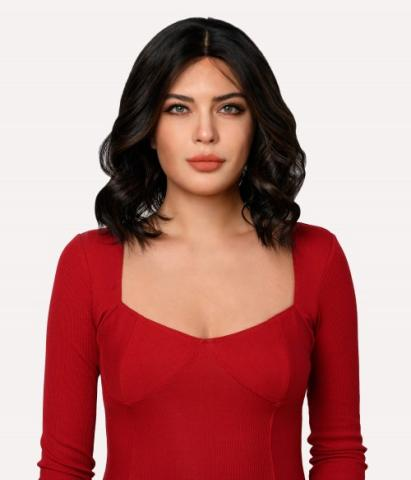 Just by its name, it is fabulous among all. Shiny black, medium lengthen hair of 14″ long amazing quality silky straight hair is all that you need to give a unique definition to your facial features. Whether heat style it in a curly or wavy texture or let it fall straight on your face, everything suits it perfectly. It features a 13*4 inches wig cap that covers the entire hairline from ear to ear and gives an amazingly realistic look. It is ideal for those who want to give a unique dimension without a full sectioned hair look with a nice illusion of thick, healthy, and natural hair.
5. Chic | Brown balayage Remy human hair wig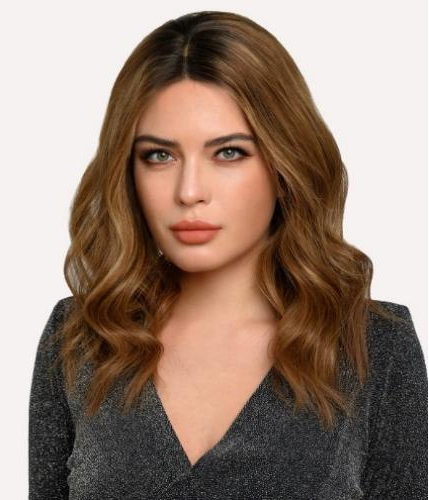 To conceal the natural contours of your face and give it a flawless definition, Chic is all that you have ever wished for. It possesses bold balayage hair coloring with shades of warm brown and caramel blond highlights to make it look extravagant. It has a bit larger wig lace front cap that gives it an everyday look from ear-to-ear coverage with an instantly chic look to your obsolete personality. Order this fine quality human hair wig from UniWig to slay your everyday look because shipping is free for orders above 89$.
6. Harper | Blonde highlight Remy human Hair lace wig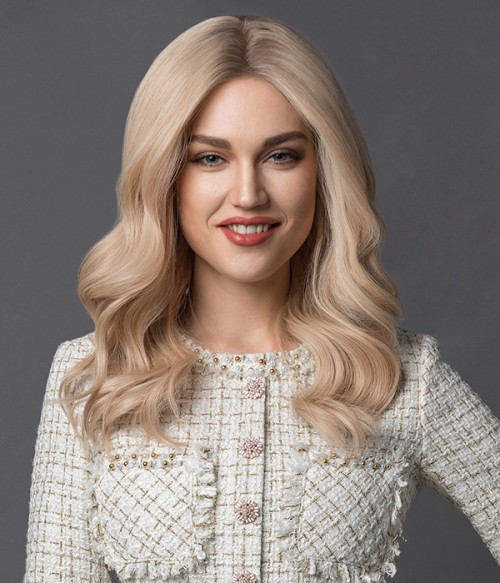 This extremely soft and fascinating Remy human hair lace wig is 16″ long and falls till the bust. These messy layered waves add an extra sexy touch to your entire attire. These layers are flicked gently when straighten with a heating tool. This ample lace front cap offers a naturally graduated and soft hairline with a freely movable hair parting that never fails to achieve your desired look. This uniquely blonde shiny human hair lace wig is a perfect face-framing hairpiece.