Hairstylists have been using extensions for ages now, and it is unarguably one of their favourite tricks to elevate their client's hair. Adding chunks of hair can change the way one looks, and at the same time, adds volume and thickness to the hair. However, hairstylists aren't the only people that can benefit from these bad boys, and you can as well. Brands, for the ease of their consumers, came up with clip-on extensions, which since their launch have been lifesavers for many. If you are feeling unconfident with your thin hair ends or simply are bored with your short haircut and want a change, all you need are some clip in extensions and add some spice to your look.
However, if you are confused about what hair extensions clip-in to buy, and from where to buy the extension, then this article is for you.
Long and Silky Hair with Extensions:
There are a number of various things that need to be minded when buying extensions. The quality, the frizz, the colour match to perfection, and how well it clips in your hair are some basic things to be noted, along with getting the best hair extension clip in at the best price. However, all your worries related to extensions are now over. Why? Well, because UniWigs offers all the things you're looking for, that too in the best of price. So where else will you go, right?
Below we have concluded some of our top picks when it comes to clip-on hair extensions, but you can always search for more.
1.Abigale 20″ 200g 10 Pieces Classic Clip-in Remy Human Hair Extensions:
One of the most in-demand hair extensions at UniWigs is definitely Abigale. The clip-in extensions come in a variety of colours and are pretty lightweight. With it being only 200 gm in weight, it doesn't feel heavy on the head. The Abigale 20″ comes in a ten-piece set, with each piece varying in size. The clip-on helps the wearer attach the extension pieces according to the liking. The extensions provide volume and give the hair a thicker, fuller, and longer look. Apart from this, Abigale is made from 100 percent Remy Human Hair because of which heating products and dyes can easily be used on them without any worries.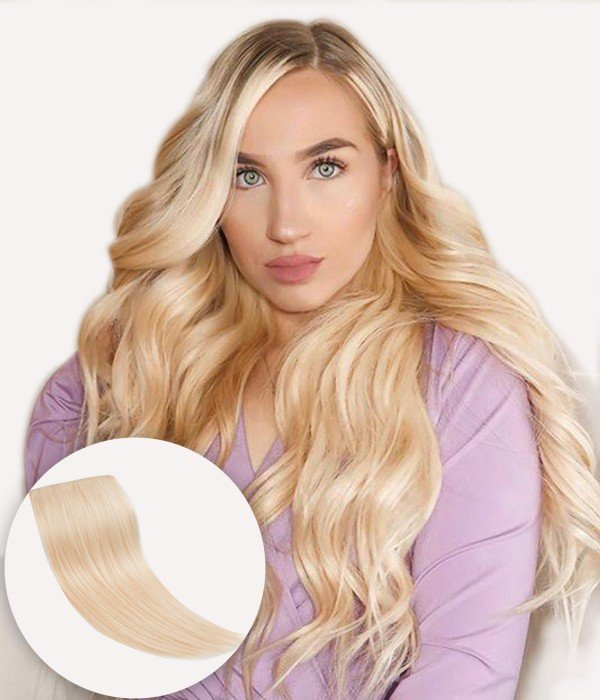 2.Ashley 20″ 160g 7 Pieces Invisible Clip-in Human Hair Extensions:
If you want a hair extension clip-on that seems natural enough and doesn't look like a nest on your head, then Ashley 20″ is the perfect choice for you. The natural effect comes off due to the presence of silicon which helps the extensions merge with the owners' natural hair. It comes in a seven-piece set with three 6″ pieces, two 4″ pieces and one 8″ and 7″ piece each.
The seven-piece set makes the hair appear fuller and gives more volume, especially to the dead ends of hair. One of the best parts about these extensions is that it is made from 100 percent Remy Human Hair and hence can be styled using heat and dyed as well.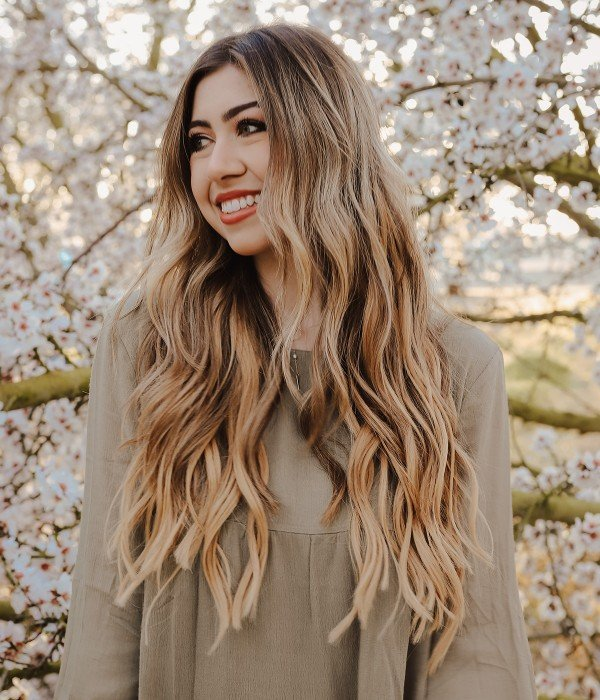 3.Audrey 16″ 140g 7 Pieces Classic Clip-in Remy Human Hair Extensions:
Audrey 16″ is perfect for naturally straight, fine to medium hair type. The extensions come in various colours and are a seven-piece set. The extensions are fabric stitched which gives the hair more volume and a fuller look from the roots to the ends. The clip-on makes it very easy to apply and instantly transforms your entire look. It is a natural product and is safe to use with heating tools and dyes. Considering its quality, it comes at a steal price too!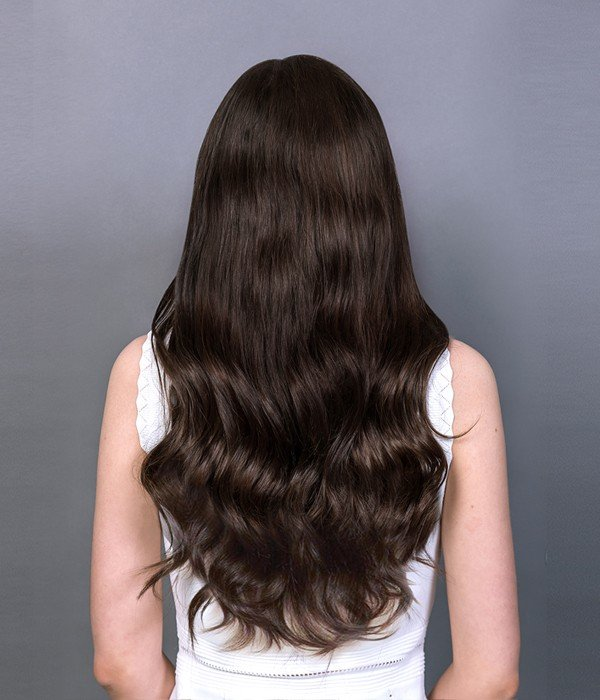 4.Cecilia 18″ 180g 5 Pieces Invisible Clip-in Human Hair Extensions:
While you may be perfectly fine in thickness, there are chances that you might be bored with its length. While having short hair is cute on its own self, there are times when you miss your old hair and feel regretful about getting them chopped off. At such times, Cecilia 18″ will be your best friend. The five-piece set is available in a variety of shades, offering users colours they want to choose from. The product is natural and blends in smoothly with the natural hair of the owner because of its silicon quality, making the hair fuller. Natural human hair also makes it available for heating tools and dyes without any issues.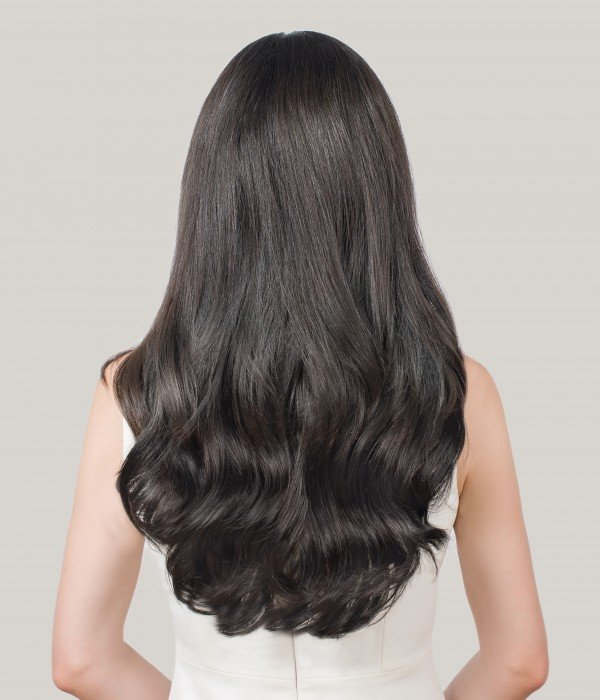 5.Isabel 18″ 160g 10 Pieces Classic Clip-in Remy Human Hair Extensions:
Isabel is a great choice for people with hair lengths between 14″ to 20″. It is very lightweight at only 160g also doesn't make it feel heavy on the head or will give you a headache. The clip-on which it comes along is very user-friendly and can be clipped in easily yourself at home. It comes in a ten-piece set which helps in making your hair look fuller and longer. This is also heating tools friendly, considering its natural human hair characteristics.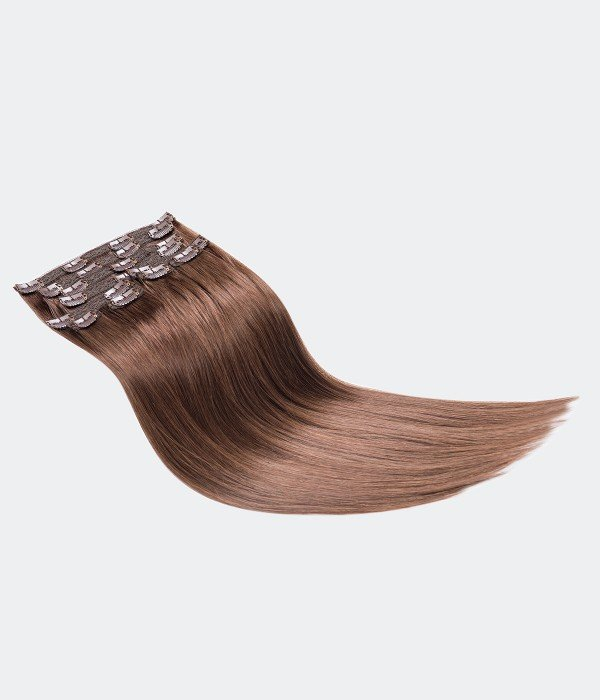 Your hair is something that can make or break your look, so why not play around with it and experiment with what goes well with your style and attire, right? Don't limit yourself if you've got short hair or you think your hair is too thin to be styled on. Picking up the right extensions will do the job, and UniWigs is the place for you to go. While it may seem hard to wear, hair extensions clip in is one of the easiest ways to make your hair look fuller.
These are some of the many choices of clip-in hair extensions, and if you want, you can always check out for more. UniWigs offers a variety of range in extensions varying from type to length. Check out what goes well with you, and never stop experimenting or playing with your hair.