With so many options available out there, it can seem quite tricky while pick a ponytail extension for yourself. However, it is much easier than you'd think. All you need to do is ask yourself a few key questions, and they'll help you shortlist extensions till you reach your desired outcome and identify the perfect ponytail extension.
What length are you aiming for?
The first thing you need to pick out is the length. Are you going for a short ponytail from around shoulder-length hair, or do you want something super long that will cause heads to turn? There are multiple options when it comes to length, so be sure to first pick a range you're comfortable with.
If you like, you can go for Uniwigs's Mila, which is a short ponytail around 16 inches long. It will give you the perfection you need but not the extreme length you may not want.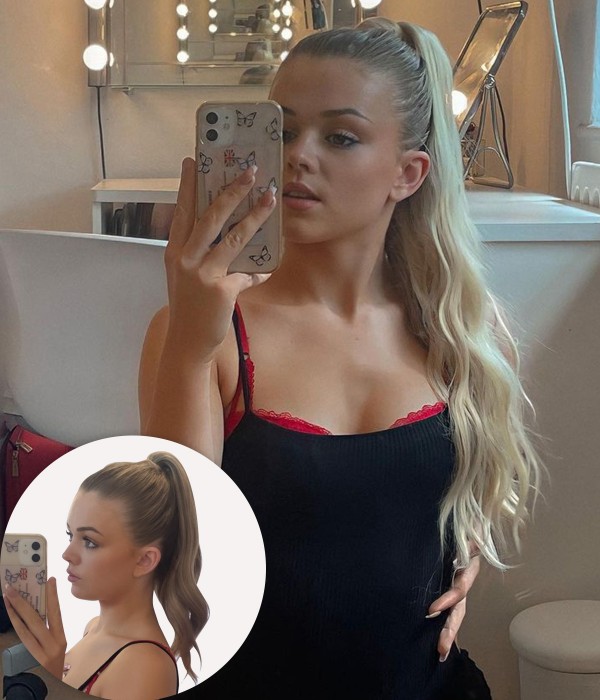 If you're all about long and glamorous ponytails, Gloria may be the one for you. This extension is literally 26 inches long, so it can't get any better than that. It comes. It comes in two beautiful colors and can quickly turn your boring old hair into a voluminous, long, and beautiful ponytail.
How voluminous should it be?
After you have decided the length, you should pick the volume. This will determine the weight of your extensions, along with how thick and full your ponytail will look in the end. If you're going for a thick and highly voluminous ponytail, try out Lana. This 25-inch extension will bring you a beautiful curly look with plenty of volumes. Lana is an extension that will flatter everyone.
Human hair or synthetic hair?
The next question is the type of hair your extension will have. Are you going for synthetic hair or natural hair? There are many differences, but it all comes down to styling options.
If you prefer washing and styling your ponytail in different ways, it is best to go for the ponytail extension human hair since it can be dyed, washed with no damage, and heat can be applied. However, if you're the kind of person who likes to clip on their ponytail extension and head out the door, go for a synthetic ponytail. This kind of hair extension will hold the style longer even if it is washed.
If synthetic hair sounds like something you would want, try out Uniwigs's colorful. This 18-inch clip-in ponytail extension is even dyed at the bottom so that you can experiment with color. It is a great option that will make you stand out if you prefer synthetic wigs.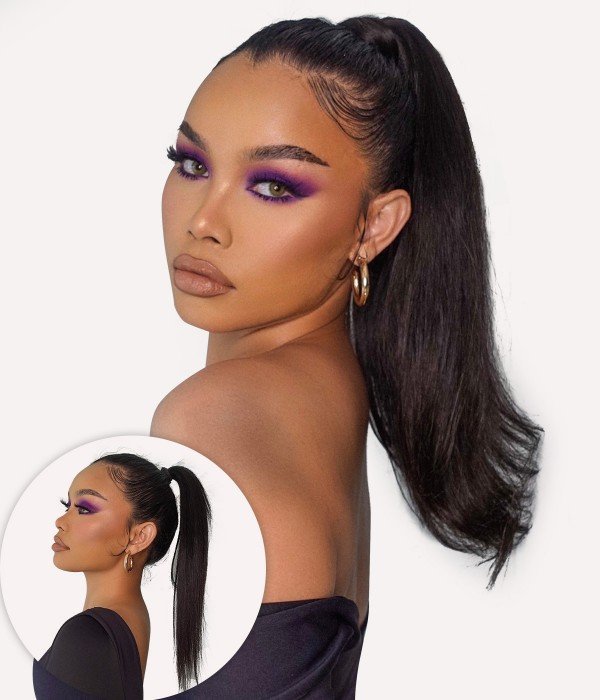 If human hair is more your style, you will love Jordynn. This extension will never fail you, no matter how many different ways you choose to style it. Jordynn will hold up against anything and make you look beautiful in your perfect ponytail no matter what.
Are you interested in a different color?
Perhaps you felt like trying out different colors, but the only thing holding you back was ending up with a different color for a long time. If this is the case, you could experiment with ponytail extensions with a different color. This way, you won't have to be dedicated enough to grab a bottle of permanent hair dye, and you can switch back to your natural hair color whenever you want.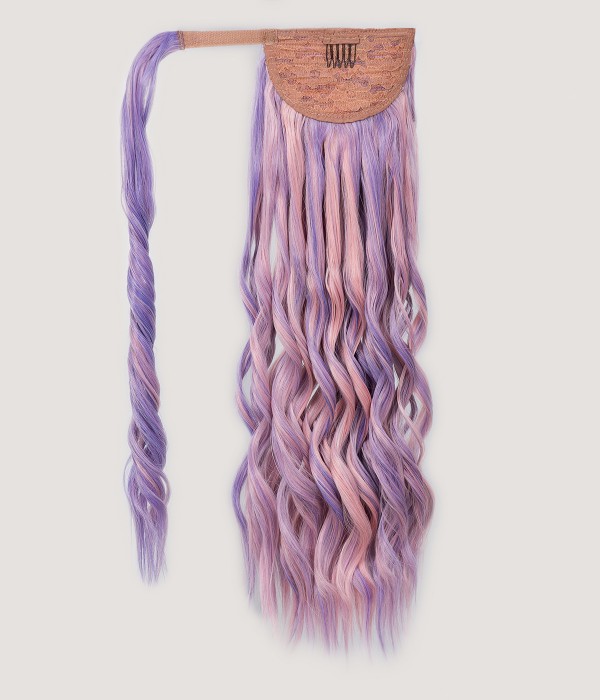 If you have been thinking of experimenting with color, Lilac is a great way to get started or even continue with your current obsession. The beautiful pink and purple hues are bound to flatter anyone no matter what you're planning to wear. Whether it's for a festival, a fun night out with friends, or even a casual day, Lilac can look fantastic no matter what the occasion. If you like standing out and having fun while you do it, you need this ponytail extension.
Does the wrap-around style sound appealing?
Next up is the style. Are you thinking of a plain and simple ponytail, or do you like the wrap-around style that is difficult to achieve with natural hair? When it comes to ponytail hair extensions, it is best if you opt for a wrap-around style. This makes it easier to hide the band that separates your natural hair from the ponytail extension. As a result, your ponytail extension will blend more seamlessly into your natural hair compared to one without this style.
Riley is an incredible option if you like the wrap-around style. Uniwigs offers Riley at 20 inches and with just the right amount of volume. The extension comes with an extra piece that does not blend in with the rest of the extension. To achieve the wrap-around style, all you have to do is attach the ponytail like you would with any hair extension. After this, grab that extra strand and begin wrapping it around the band until you reach the end and secure it in place with bobby pins. You can adjust the tightness according to you what you're comfortable with that. Look how easy the whole style has become, thanks to Uniwigs's ponytail hair extensions.
Turn it into pigtails:
Perhaps you're into the beautiful long pigtails look? Maybe you can't obtain the right length or volume to be able to get the look? Once again, Uniwigs has a solution.
With Irene, you can get the look of your dreams once you get your hands on the beautiful ponytail extensions. This extension is 32 inches long, but it won't feel too heavy on your head even if you place two. To obtain the look, simply place two extensions on either side of your head the same way you would with one ponytail. This simple process will give you a beautiful set of pigtails with ease.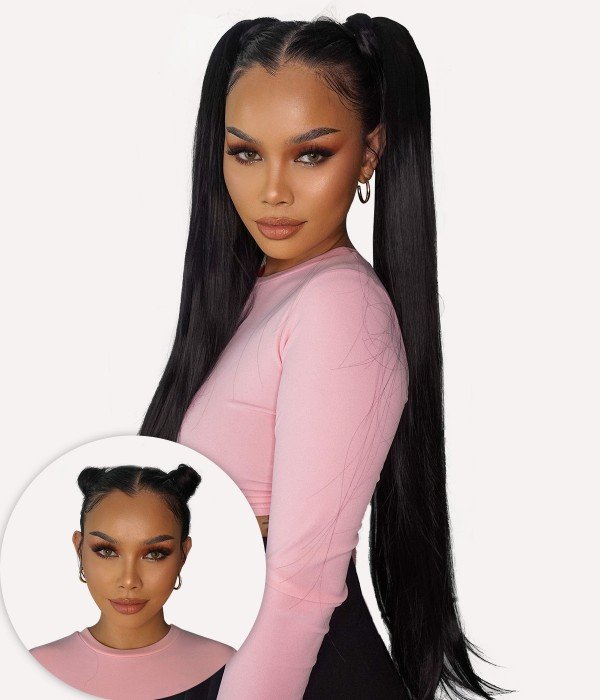 Ponytail extensions, human hair, or synthetic hair can flatter anyone and bring you to the perfect ponytail you have ever seen. Whether you're attempting to recreate a celebrity's hairstyle or you want to create your own version of the perfect ponytail, Uniwigs is here to help with its wide range of ponytail extensions, human hair, and synthetic hair. So what are you waiting for? Go to the Uniwigs website and get your ponytail extension, human hair, or synthetic hair now!