With plenty of hair extension versatility available in the market, it opens the gateway to unlimited styling options. Get your dream look by instantly transforming the volume, color, and length of your hair with wigs. Besides, high-quality human hair extensions are quite of an elite fashion, pretty much popular among celebrities. Yet, companies like UniWigs sport reasonable hair extensions that bring the salon experience to your home.
Are you afraid that your hair might get damaged with regular styling? Clip-in hair extensions are the easiest and fastest choice to get your ideal hairstyle with zero hair damage. These hair extensions blend in smoothly and seamlessly into your hair, feeling completely natural.
Add volume to your messy bun/ponytail with Clip-ins
Are you fed up with your sad, limp ponytail? Does your ponytail don't bounce the way you want it to be? In that case, you can get a thicker and longer ponytail instantly by adding clip-in hair extensions to your natural hair. These hair extensions can get you that extra volume to your messy buns and ponytails that you always craze for you.
Whether you style your hair into a fun braided ponytail or an elegant low ponytail, a longer and thicker ponytail always looks better. No need for an extra faux ponytail extension, as you can turn your dull ponytail into a bouncy and perky one with just a few wefts.
Are messy buns your favorite get-on style? Just some bobby pins for securing it in place, and you can have your extra volume messy bun featuring your dream look.
Ways to Wear Hair Extensions
Clip-Ins
Don't you fall in love with those fancy long, thick and fluffy braids on Pinterest? If you can't spend your entire day at the salon trying to get that look, then these temporary extensions are just the fit for you. For securing clip-in in place, you can attach mini hair clips to it, and there you can get your fullness and length in an instant.
Tape-Ins
Tape-Ins hair extension comes with two adhesive-bonded strips. For installing it in place, you have to sandwich a thin strip at the root between your natural hair. These wigs are called tape-ins due to their pull-off technique, which requires access to the adhesive end using a small piece of tape.
This hair extension is the right choice for those who want a seamless and flat look! Besides that, tape-in installation lasts up to six to eight weeks and is even more complex to maintain its cleaning.
Sew-Ins
Do you want to try a new look without damaging your natural hair's integrity? In that case, you can try to put on a sew-in that starts with the braid down technique. As you braid your hair, leave a portion of your hair to cover the weft. Then from the braid start point, the nape, weave the weft to the top of the head, make sure not much tension is used, or else it will lead to hair breakage and headaches. Apart from that, the installation for sew-in extension lasts about six to eight weeks.
Add volume to your hair with clip-in extensions
Who doesn't dreams of transforming their thin hair into bouncy, thick locks? Now, you can make your dream come true by adding hair extension for mega volume to your hair. Besides having longer hair, hair extension adds body and dimension to your hair. To take your hair volume to the next level, you can stack two wefts upon each other to create one mega or simply add a volumizer weft.
It doesn't matter if you don't like long hair, as you can add extra thickness and volume to your current hair length only. Choose to buy a shorter 16-inch wig so that it matches your hair length, or you can get it trimmed for a better fit. UniWigs shares plenty of short-length wigs, so you can check out their collection to find that ideal extension you are looking for around everywhere!
Ways to Remove Hair Extensions
Remove Tape-In Hair Extension
At first, separate your hair into workable sections using a clip or tie.
Then apply the condition, essential oil, or baby oil on tape; follow this step with each row. The oil weakens the chemical bond for any glue or tape.
Now, rub the oil on the extension tape for a few minutes and then leave it on for at 10-15 mins.
Start peeling it off. If the extension doesn't come off easily, repeat the above process and wait.
The same method works for the entire hair extension removal. After the process, you might feel greasy hair for a few days.
Remove Clip-In Hair Extension
Clip-in hair extension removal is quite simple, as you can perform it yourself.
To avoid any misleading, start with combing your hair at first.
Now that you don't have any tangles, section out your hair to reveal the area.
You can separate the part just above or below the section where you have put on the clip-in hair extension.
Use one hand to secure it in place, while with another hand, remove all the clips by gently lifting the clip slide out of your hair.
After successful removing of the extension, brush your hair to get rid of tangles and knots.
Remove Sew-In Hair Extension
Get yourself a helper and these essential tools – narrow pointed pliers, hair clips, narrow pointed scissors, and pintail – for removing the sew-in hair extension.
Go row by row when you are clipping away the excess hair.
After each weft, cut the thread attached to the weave using the scissors.
To make the process easier, your pintail combs to remove the thread. Make sure you save your natural hair throughout the process and don't cut it off.
Now, use the pliers to unclamp the micro ring.
Once the micro ring is pulled out, brush your hair to get free of tangles.
Shop The Look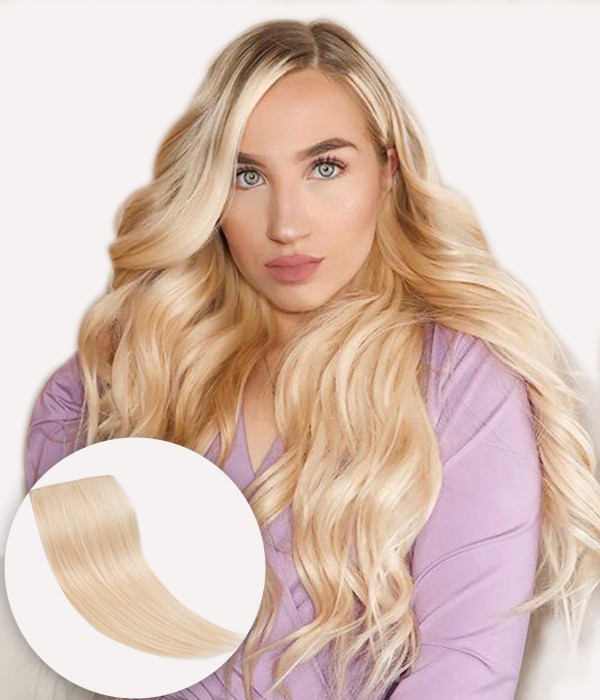 2. Selena 22″ 5 Pieces Classic Clip-in Synthetic Hollywood Wave Extensions – UniWigs ® Official Site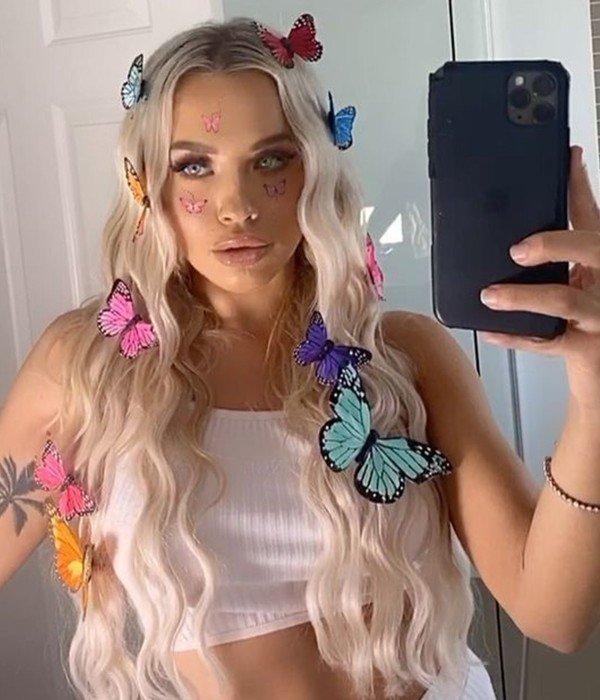 3.Audrey 16″ 140g 7 Pieces Classic Clip-in Remy Human Hair Extensions – UniWigs ® Official Site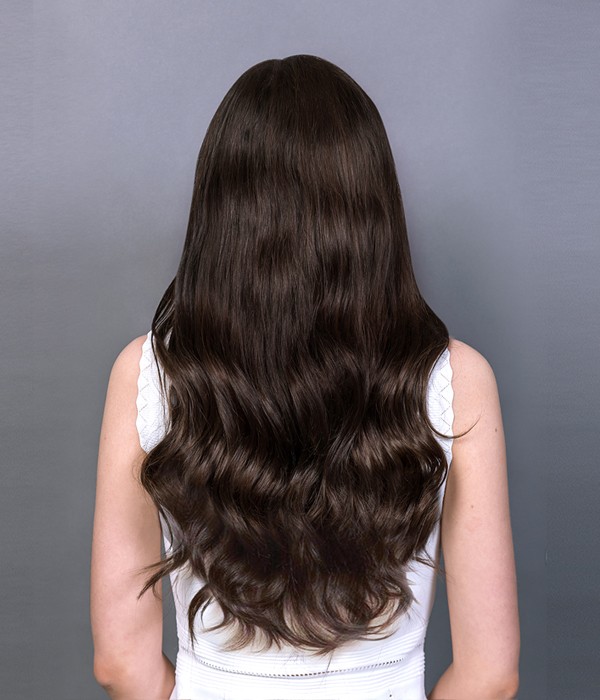 Conclusion
We think clip-ins are the best temporary hair extension that is easy to install and remove. What do you think, do let us know? Did you find the guide effective? Share your review in the comment section below! You can even check out UniWigs vast collection to find your set.