Wigs or extensions are the best way to experiment with different looks for any event. Whether to conceal baldness or as an iconic fashion item, wigs are the perfect means to augment confidence in no time.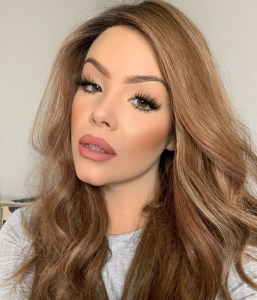 People wear wigs for multiple reasons. Jewish women wear a sheitel to protect their natural hair from men's gaze that are not their husbands. Cancer patients who suffer hair loss and thinning of hair due to chemotherapy also wear wigs to obtain a sense of normalcy. It may even provide them some privacy by preventing people from asking questions about their diagnosis.
Wigs vs. Extension? 
Wigs have become prominent in the fashion world. It is a headcover that mainly comprises human hair or synthetic fibers. Unique wigs have been around for the longest time. Initially, Egyptians wore them to express rank, social status, religious reasons, and protect the head from the harmful effect of direct sunlight.
Just like wigs, the clip-in extension gives your hair a more voluminous and luscious look in a matter of minutes. Extensions consist of hair wefts (hair strands sewn onto a thin cloth strip) and clips. You can easily clip these hair strands in your hair by yourself!
Not only does growing out hair is a long-term commitment that not only requires years, as well as expensive products to maintain its nourishment and silkiness. Wigs or hair extensions are a one-time investment, an alternative for people who instantly crave thicker beautiful silky hair.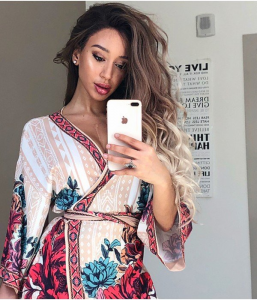 How long do wigs last? 
We know that wigs are either made up of virgin human hair or synthetic fibers. Since human hair wigs are not treated chemically with intact cuticles, human hair takes the lead when it comes to longevity. They can last more than a year if you take proper care. However, human hair extension after being colored and processed may have a shorter life-span than virgin hair.
A good quality synthetic wig looks as natural as human hair and doesn't have that plasticity that you may expect. Synthetic fiber wigs last for a good six months at max with regular use and with good upkeep.
Benefits of wigs 
Long, short, thick, thin, straight, curly, or wavy, whatever hairstyle you're going for, a wig will be there for you. For short-haired women who find it hard to find short length wigs, short clip in extensions will do the trick. It's not a surprise that hair loss is becoming the most significant problem amongst women nowadays.
1. Hides thin hair 
There are multiple products out there that claim to reduce hair loss and promote hair growth. They simply a) don't work or b) require years of investment and commitment before showing satisfactory results. Therefore, artificial hair is the more convenient and hassle-free solution for people suffering hair loss.
2. Every day is a good hair day
With a head of the wig, you won't have to worry about your natural hair not compromising last minute and leaving to go to work or anywhere else with hair that refuses to be tamed. Every day you can achieve a straight out of a salon look with the use of wigs.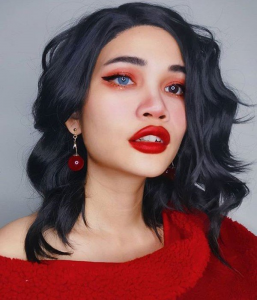 3. Protection from the heat  
Scientists claim that prolonged exposure to the sun can allow UV rays to damage the cover of your hair. To protect the health of your natural hair, wearing wigs once in a while is a good option. Moreover, the unique and beautiful styles of wigs limit the use of heat tools to style your hair, further improving the condition of your natural hair.
The proper care for your hair 
Whether you're looking to maintain human hair, synthetic hair wigs, or hair extension, this guide will cover easy ways to acquire the best maintenance to increase the longevity of your hairpiece while keeping it in mint condition.
1. Brush your hair frequently 
Keep your artificial wig tangle-free at all times by brushing it through after every use. Brushing has proved to keep synthetic wings in good shape. An essential tip to keep in mind is that brushing while wet will cause frizz and breakage. So make sure your wig is dry while combing it through.
2. How often should I wash my wig? 
You should limit washing your hair extensions to once every two or three weeks. Cleaning is more than necessary is not recommended as doing so will result in poor wig quality and a lower lifespan.
3. The right way to store artificial hair. 
Avoid storing it in plastic long-term as the gasses that are present will create a displeasing odor. Instead, keep it on a wing stand or vase. For longer hair, hang it upside down by the tag.
4. Know how long your wig will last 
A short clip-in extension or wig (off the shoulder) will last longer than a long-haired wig. The longevity of the hair also depends on the material it is composed of. It's vital to know how long it will last to be replaced at the right time because a worn-out wig loses its glossiness and style and starts shedding.
5. Avoid the use of heat! 
Whenever you can, opt for attractive heatless hairstyles. With some expertise in hiding your wig outline or wefts, you can style your hair up in multiple ways. Ranging from funky styles that add the aspect of fun in your looks like pink ponytail extensions and messy buns to more sophisticated hairstyles like braids, tight and low sleek buns that make you look more put together, are all possible.
The takeaway 
Want more voluminous hair? Attach a clip-in extension to several hair sites. Want to change up your look and add fun to your life? Wear a pink ponytail extension. Want to hide bald spots? Wear a luxurious wig and look as glamorous as ever.
People spend hours (literally) on achieving the perfect hairstyle. The use of wigs can save up valuable time that you can use otherwise. It also enhances the self-confidence of women suffering from hair loss due to cancer therapies or Alopecia disease.
Wigs come with their fair share of special care that they require. They should only be washed with synthetic shampoo and remain tangle-free. However, excellent upkeep ensures the better condition of the product. There are countless benefits when it comes to artificial hair. Whatever the problem, wigs are the solution.