Hair extensions aren't all created in good quality, there are many choices, and it's hard to tell which brand is the best hair quality. Especially if you're purchasing online, it can be overwhelming to say the least. The last thing you want is to spend your hard-earned money on some bundles just to find yourself in one of those "what I bought" versus"what I had" scenarios when your delivery arrives. Hairstylists and extensionist suggest to do more research before you place the order. Here we list some well known brands, based on their hair quaity, color selection, length options, reusability, application time, and prices.
Luxy Hair Extensions: https://www.luxyhair.com/

Luxy Hair focuses on personally clip in hair extensions online shopping. You can find lots of great content on their social media like Youtube and Instagram, when you search hair extensions, it's easily find them on google as they also have great blogs to guide clients to purchase products from their website. Most of their products are clip in hair extensions, halo extensions and bundles.
Pros: Multipul balayage hair color options.
Cons: Not enough choices for hair length. Mainly 16″,18″ and 20″. The price is not cheap but acceptable.
Bellami Hair: https://www.bellamihair.com/

Bellami is a well-known brand for hair extensions, they've had large followers on Instagram since they built their account. You can find so many beautiful hair in their posts, that credit to their offline salons and stylists. Celebrites with beautiful hair in the picture are always get help from hairstylist, their hair looks with so much hair volume, beautiful waves and natural filter, you truely believe they have great hair. Actually, Bellami has competitve price which you can affordable for their hair extensions, colors are variety from dark to blonde. You can't believe they have many length options from 16″ to 24″.
Pros: Support from offline salon support.
Cons: The hair lifespan is very short, it's about 3 months that indicated this on their website.
GlamSeamless: https://www.glamseamless.com/

After clicking Glam Seamless website for over 10 times, I can totolly understand what glamseamless mainly doing. Yes, they are sucess in salon programs. So their have great tape in hair extensions and other salon professional products like bonded hair extensions. If you just want to purchase one or two sets for your daily life, they have no choices for you. Glamseamless has cooperated with celebrities stylist like Chris Appleton, extensionist : Priscilla Valles, they have many collections, but of couse, you have to find your pocket.
Pros: Good quality hair with higher price, get support from salons to enjoy more benefits from local salons.
Cons: Not good for individuals.
UniWigs: https://www.uniwigs.com/103-hair-extensions

There are lots of options such as halo extensions, clip in hair extensions, single pieces, ponytail extensions and salon profession products. Each type of hair extensions are for different inquiries. Like: halo extensions are for people with sensitive scalp, the clip in hair extensions have great reputation on super thick hair volume, which is compared with most of the brands. Another attractive part is the competitive price and they can do customization in a short term.
Pros: Lots of choices for clients, after cooperating with hair salons and hair stylists, we can enjoy lots of benifits from their online products and offline support.
Cons: Not all products all availabe in stock.
Foxy Locks: https://www.foxylocks.com/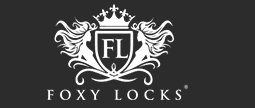 This UK extension brand exists for 10 years, they mainly do clip in hair extensions. So they have many options for lengths, grams, and colors. The prices are between $200-$400 for a regular thickness hair extensions, that depends on the length and grams you choose. Their hair qulity is good.
Pros: They have many length and color choices for clip in hair extensions.
Cons: There are lots of choices, you should know about how may grams you need, how long the hair extension you want, otherwise, you many get a wrong set. If you are looking halo or other types of hair extensions, this is not for you.
BeautyWorks: https://beautyworksonline.com/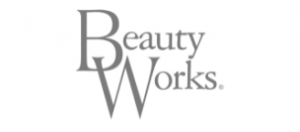 This large hair seller in UK is welcomed by individuals who wants to start their business in UK. Clip in hair extensions and ponytails are offered. They have many hair care and hair tools to support your business. Most of their products above 18″ and their price is super high for individuals.
Pros: Offer care products and tools to assit you to do hair care and hairstyling.
Cons: Price is very high for clip in hair extensions.
Inhhair: https://inhhair.com/

Starting their business with ponytails, Inhhair has a great promotion on these products. Girls wear ponytails full of energetic and dynamic. After getting success in ponytail, they extend some synthetic wigs.
Pros: Several types of ponytails, and there are many color options for ponytails.
Cons: Price is a little bit high. Only offer synthetic products
LullaBellz: https://www.lullabellz.com/

Aim to inspire confidence, LullaBellz mainly offer synthetic ponytails and extensions. They have great shows for the products, some people who pursue human hair won't consider this supplier, but if you are new to wear hair extensions or ponytails, purchasing synthetic products are good choices. As we know that synthetic fiber has less care, and easy care, heat-friendly and more benefits than human hair. It could be affordable than human hair, so if you have limit budget, why not try synthetic products. Their hair products have enough hair volume as we can find the grams is enough.
Pros: Price is reasonable, 32 colors are offered and available instock.
Cons: Only synthetic products on sell, limited types of products. The products is with enough grams, you may feel heavy.
Wearing extensions requires you to treat it like your bio hair, investing in quality hair will pay off in the long run. To take the guesswork out of your next online extension purchase, we did this search to a handful of brands to help lead the way. Keep clicking to see which brands make the hair extensions work for you.