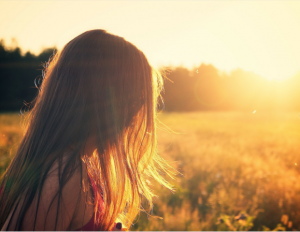 Summer has arrived and bought with it hot winds and high temperatures…
Summers aren't as exciting as they used to be. With everyone locked up in their homes, the joy of summer has been stolen from us.
But the one thing that can still be exciting is your hair and the color you choose to illuminate them.
Keep reading if you're serious about making your hair look fabulous and eye-catching.
What to take into consideration before choosing a hair color:
There is an almost never-ending selection of hair colors to choose from, even if you're going for something temporary by using human hair extensions. The options can be overwhelming and confusing.
You might be a bit skeptical about selecting the right color for your hair and might be a bit concerned about whether the color will suit you or not, whether it will actually illuminate your hair or make it dull.
But here are some factors and tips that you should definitely take into consideration to make it simpler for you when you're choosing the perfect hair color for yourself which will illuminate and enhance your style.
1.Your Skin Tone:
Yeah, we're discussing the tone of color for your hair in this article but why is skin tone mentioned here?
Skin tone can be a huge game-changer in the process of choosing the right hair color for you. Choosing hair colors that go well with the natural tone of your skin will definitely illuminate your style.
How to determine your skin tone:
Here are two simple and convenient ways to decide the tone of your skin.
1.If silver jewelry looks better on your skin then you may have a cool skin tone, if gold jewelry suits you better then you have a warm undertone.
2.Go out in natural sunlight and check your wrists under it, if your veins appear to have a blue or purple tint then you have a cool skin tone. If your veins look greenish then you have a warm skin tone. If you're having trouble determining the color of your veins then you most likely have a neutral skin tone.
2.The Season:
This one is not that important, but can be flattering.
Matching your hair colors to the season can help you create a vibe that matches the season around you.
Hair or hair extensions that are light in color are usually a good option for the summers while the winters are the opposite. In the winters opt for hair colors with dark shades.
3.Your Personal Preference:
This is one of the most important factors when it comes to choosing the right color for YOU. Remember the hair color you choose should always make you feel confident and sexy.
It's important to choose the hair colors that you like and feel confident in. You might feel tempted to go for colors that you don't like because somebody suggested it.
But your hair color should be all about YOU. So go for colors that you love and feel confident in and keep slaying without giving two thoughts about anyone else.
6 Best Hair Colors To Illuminate Your Hair this Summer:
Now that you know your skin tone, the season in your area, and have taken your personal preference into consideration.
It's time to choose the right hair color for you. Below we've given the top 6 hair colors to illuminate your hair this summer.
If you're not willing to make a commitment and dye your hair why not try out high-quality hair extensions from Uniwigs?
1.Platinum Blonde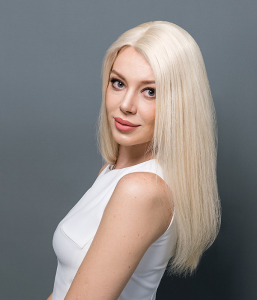 Platinum blonde is the color to rock this summer. With its light shades, it's gonna complement your overall look.
You can get our hair extensions in this color and try them out. It's gonna take your hair to new levels of cool and chic.
2.Sunshine Ombre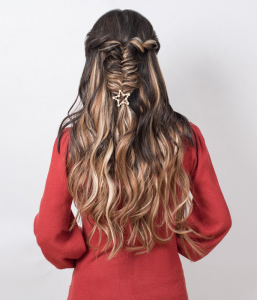 Ombre hair has been in style for a few years now and they for sure aren't backing out anytime soon.
Try out ombre hair if you want to make an impact everywhere you go and make everybody turn their heads.
Check out our ombre hair extensions right here.
3.Caramel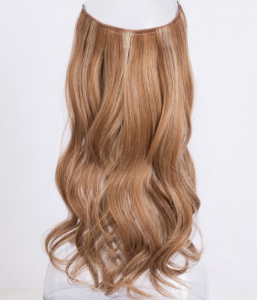 Caramel is a beautiful shade of brown that is sure to keep you at the top of your hair game.
Enhance and upgrade your style this summer by using this gorgeous color.
You can buy our hair extensions here.
4.Summer Shandy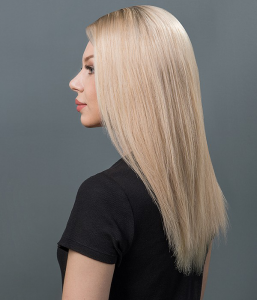 One of our extremely gorgeous colors. Summer shandy is going to help you achieve the pinnacle of beauty with its color.
You can check out our hair extensions in this color here.
5.Creamy Ice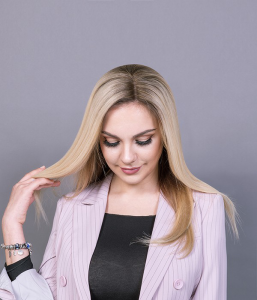 6.Honey Blonde
Blonde color has always been popular but this shade of blonde resembles the color of honey and perfectly represents the warmth of summer.
This gorgeous color will surely make you stand out among a crowd and turn heads everywhere you go.
Buy Uniwigs hair extensions in this color right here.
These were the colors we think are perfect for your summer look.
Try out these colors for yourself by using our hair extensions if you don't feel like making a commitment yet.
If you tried out these colors how did they look? How did they suit you and your style? What was the reaction of your loved ones to your new look?
Let us know in the comments…
Try out more of our products here.