After only a couple of months we could find ourselves with damaged and practically unusable extensions. "Misleading advertising, scam dealer!" we will find ourselves shouting, but is it really like that, or would it be enough just to take care of simple daily gestures to make them last even a year if they are of good quality?
In fact, how many times have we found ourselves pulling knots in extensions, trying to untie them as if they were normal hair? In fact, extensions are not live hair, and therefore do not have the natural elasticity of vital keratin, nor the ability to regenerate hair still attached to the bulb. In fact, excessive traction manages to untie the knots during combing and brushing, but creates thousands of microfractures, which even if they are not immediately evident, irreversibly compromise the internal structure of the extension itself.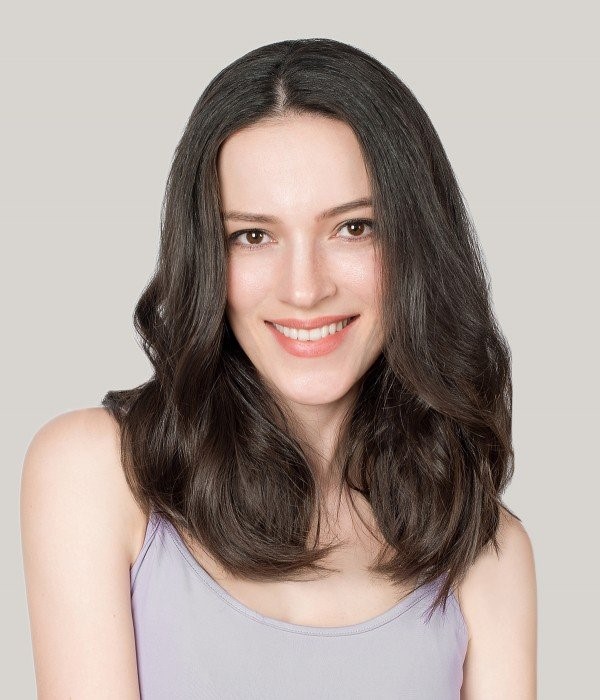 In the same way, "pulling" the hair too much, for example in the case of particularly provocative outfits, very high ponytails, particularly tight braids, or particularly constricting elastic bands, forces the extensions to a workload that will inevitably deform them, without as in the case of a hair that is still alive, there is the possibility for these to regain their original shape over time.
Brushing is once again responsible for a lot of damage, first of all the excessive electrification of extensions, which are even more subject to this phenomenon than normal hair, as they are no longer coated with the natural hydrolipidic film that covers the vital hair. It is therefore also important to wash the extensions with special products, such as shampoo and conditioner, specifically designed for the needs of this… "particular" type of hair. Let's not forget that in addition to too aggressive shampoos, even dyes and bleaches subject the extensions to a particularly destructive chemical stress, and that they should therefore be used only sporadically (or rather avoided altogether).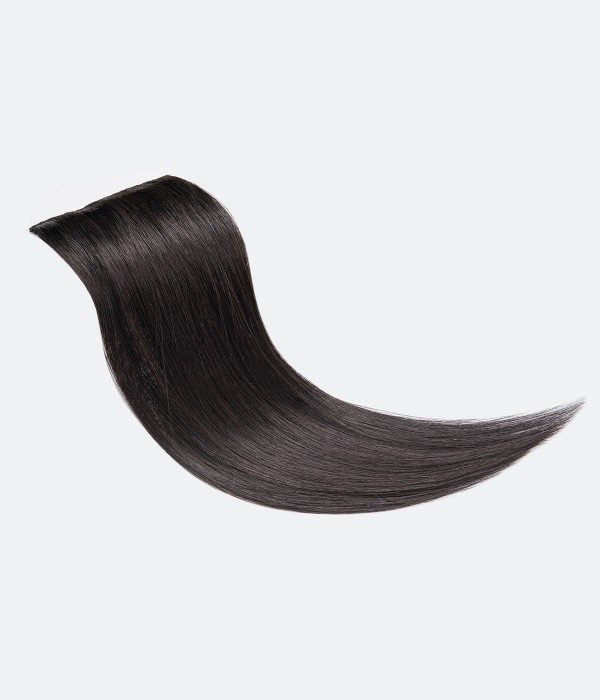 Finally, the last and most common mistake is to apply heat to wet hair during styling, which also damages natural hair by itself. In fact, it is good to first protect the extensions with special sprays or protective oils, but be careful! If this is applied to wet hair immediately prior to thermal straightening, it will cause even greater damage by literally frying the hair. It is therefore necessary to have a little patience and therefore let the product rest for a few minutes before applying the heat of the tongs, choosing where possible products that are not too oily.
How to take care of it correctly?
1. Treat it like your natural hair.
If you have clip-in hair extensions or microrings, you can wash them in the shower when you wash your natural hair. Be delicate, otherwise you risk damaging the hairline and shortening their life.
Use a moisturizing shampoo. The more moisturizing the shampoo, the better.
Adhesive or clip-on extensions must be removed before washing.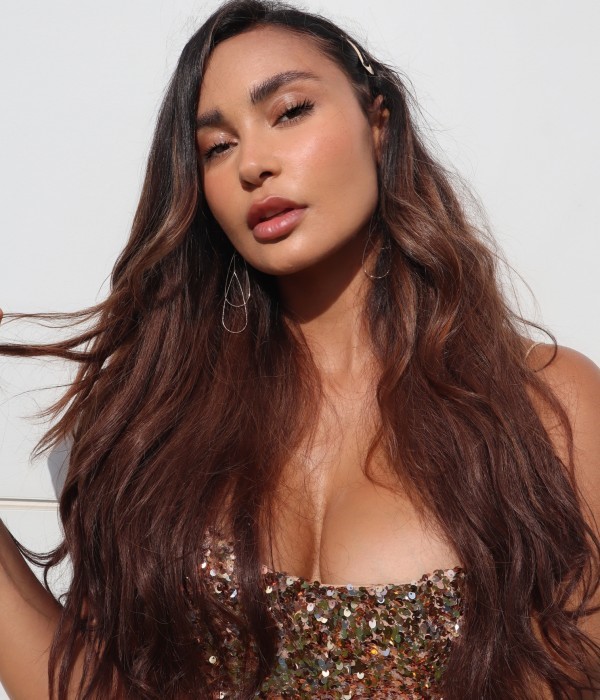 2.Use sulfate-free shampoos.
Sulphates are cleaning detergents present inside the shampoos that create the foam. But they can also dry out the natural oils in your hair, which serve to protect it. Your body is constantly producing new oils for your hair, while extensions do not have a direct supply, so you must be very careful in drying them.
Sulfates can cause the creation of split ends in your natural hair.
Over time, sulfates can dry out and wrinkle your hair.
3.Use the conditioner.
Each strand of hair has a protective cuticle which not only protects it but also reflects sunlight which gives your hair shine. During the day, the cuticle gets damaged and leaves your hair limp and dull. The conditioner restores shine to your hair, releasing positively charged particles that stick to the negative ones in your hair, repairing the cuticles.
Make sure you apply the conditioner all the way to the roots.
If you have braids or curly extensions, you will need to use a leave-in conditioner.
4. Wash your hair extensions 3-5 times a week.
Don't wash them every day, as this would dry out. On days when you don't wash them, just wet them and use a little conditioner.
How often you wash your hair depends on how thick, greasy it is and how many products you use. For example, thick and dry hair that is not treated with many products will have to be washed less frequently than those with thick and greasy hair and who use a lot of products every day.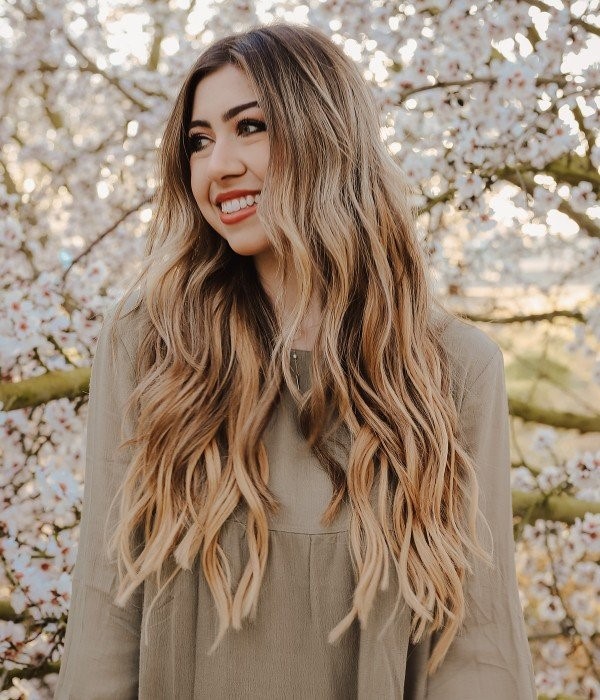 5. Dry your hair.
Dry them completely with the hairdryer before going to bed. You should never go to bed with wet or damp hair extensions. Wet extensions tend to knot. As you move while you sleep, the knots could get caught and pull your natural hair, damaging it.
If your hair is tied under the extensions, be sure to dry them completely too. If you don't, you risk causing them to mold and create an unpleasant odor.
To ensure that your hair dries completely, it is recommended to dry it with a blow dryer. The time it will take you to dry them completely depends on their thickness and structure, as well as the density of your extensions.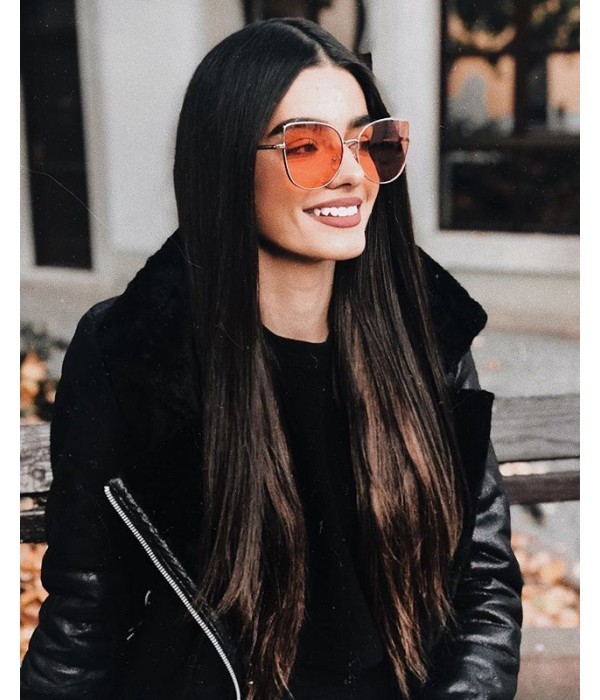 Last tip: Moisturize the extensions with a hair mask
Real hair extensions need a lot of hydration, regardless of the characteristics of your hair. In fact, they do not receive nourishment from the skin and for this reason, they need an extra dose of nutritional factors: once a week, therefore, do not forget to apply a nourishing mask. If your hair doesn't need it, you can apply the treatment even on the lengths of the extensions. Perfect for every need is the coconut oil mask, which deeply nourishes the hair but without weighing it down, for a light and luminous effect. Once or twice a month, for maximum hydration, you can also apply the mask before going to bed and leave it on overnight, wrapping your hair in a soft cloth. All you have to do is look for the best online wig store and take care of your extensions by following these little tips that will keep your wig shiny over time!