Hair toppers have become a game-changer for those seeking to transform their look effortlessly. From adding volume and length to enhancing natural texture and exploring trendy styles, hair toppers offer endless possibilities to elevate your hairstyle. In this article, we will delve into the latest hair topper styles and trends, helping you discover the perfect option to enhance your unique beauty. Whether you're dealing with hair loss, thinning hair, or simply desiring a fresh change, read on to explore the transformative power of the latest styles.
The Natural Look: Lace Front Toppers
Achieving a natural-looking hairline is a top priority for many individuals. Lace front toppers are the perfect solution for seamlessly blending the topper with your natural hairline. These toppers feature a thin, sheer lace material along the front, mimicking the appearance of natural hair growth. With their undetectable edges, lace front toppers create a realistic look and give the illusion of hair growing directly from the scalp.
Customizable Parting: One of the standout features of lace front toppers is their customizable parting. You can style the hair away from the face, sweep it to the side, or tuck it behind your ears with complete confidence.
Breathable Comfort: Lace front toppers are not only aesthetically pleasing but also provide superior comfort. The sheer lace material is breathable, allowing air to circulate and preventing discomfort or excessive sweating that can occur with traditional wigs. This breathability ensures that you can wear your lace front topper for extended periods without feeling hot or uncomfortable. The lightweight nature of the lace also adds to the overall comfort, making it feel like a seamless extension of your hair.
5.5″x5.5″ Claire | Mono Top Remy Human Hair Topper | Lace Front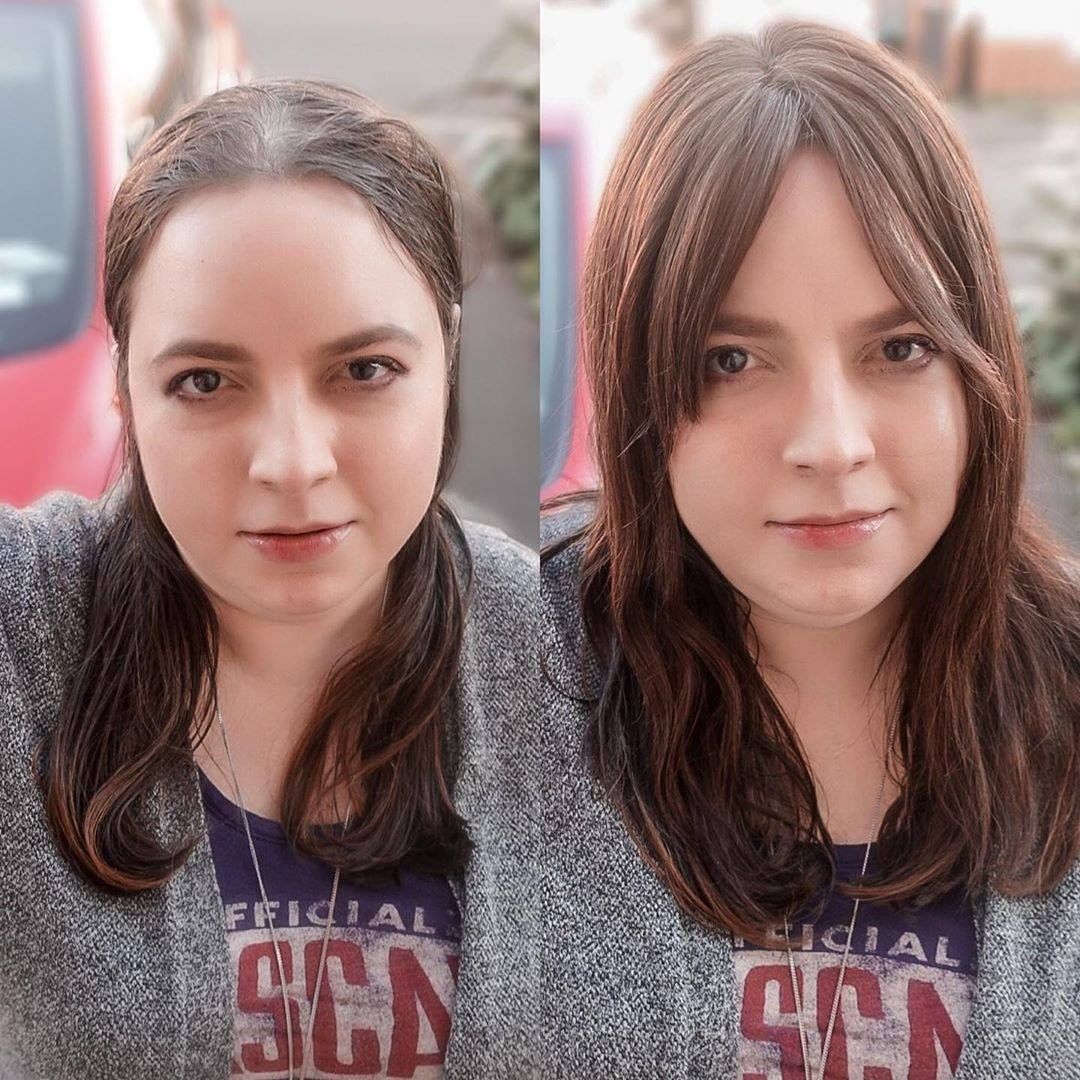 Amp Up the Volume: Hair Topper Styles for Thinning Hair
If you're dealing with thinning hair, adding volume can significantly transform your look. Toppers designed specifically for adding volume provide a boost to your existing hair, creating a fuller and more luscious appearance. Look for toppers with strategically placed layers and thicknesses that integrate seamlessly with your natural hair. These volumizing toppers can be clipped or taped in, providing a secure fit and instant confidence.
Toppers with synthetic or human hair options: When choosing a volumizing topper for thinning hair, you have the option of selecting synthetic or human hair. Synthetic hair toppers are more budget-friendly and often come pre-styled, providing convenience and ease of use. On the other hand, human hair toppers offer the most natural look and can be styled and customized to your liking. Both options provide excellent volume-boosting capabilities, so consider your preferences and budget when deciding between synthetic or human hair toppers.
Volumizing toppers with natural integration: Volumizing toppers are designed to seamlessly blend with your existing hair, creating the appearance of fuller locks. These toppers are crafted with strategically placed layers and thickness that integrate effortlessly with your natural hair. The goal is to add volume and density to areas where hair is thinning or sparse. With their natural integration, these toppers provide a discreet and undetectable solution, allowing you to enjoy a voluminous look without anyone knowing you're wearing a hairpiece.
Length and Glamour: Long Hairpieces
Dreaming of long, flowing locks but struggling with slow hair growth? Long hairpieces are the answer to your desires. These toppers offer the luxury of length without the commitment of growing your hair out. From cascading waves to sleek and straight styles, long hairpieces are available in a plethora of options to suit your desired look. Experiment with different textures and colors to find your perfect match and transform into a glamorous version of yourself.
7″x8″ Courtney | Mono Part | Middle Part Remy Human Hair Topper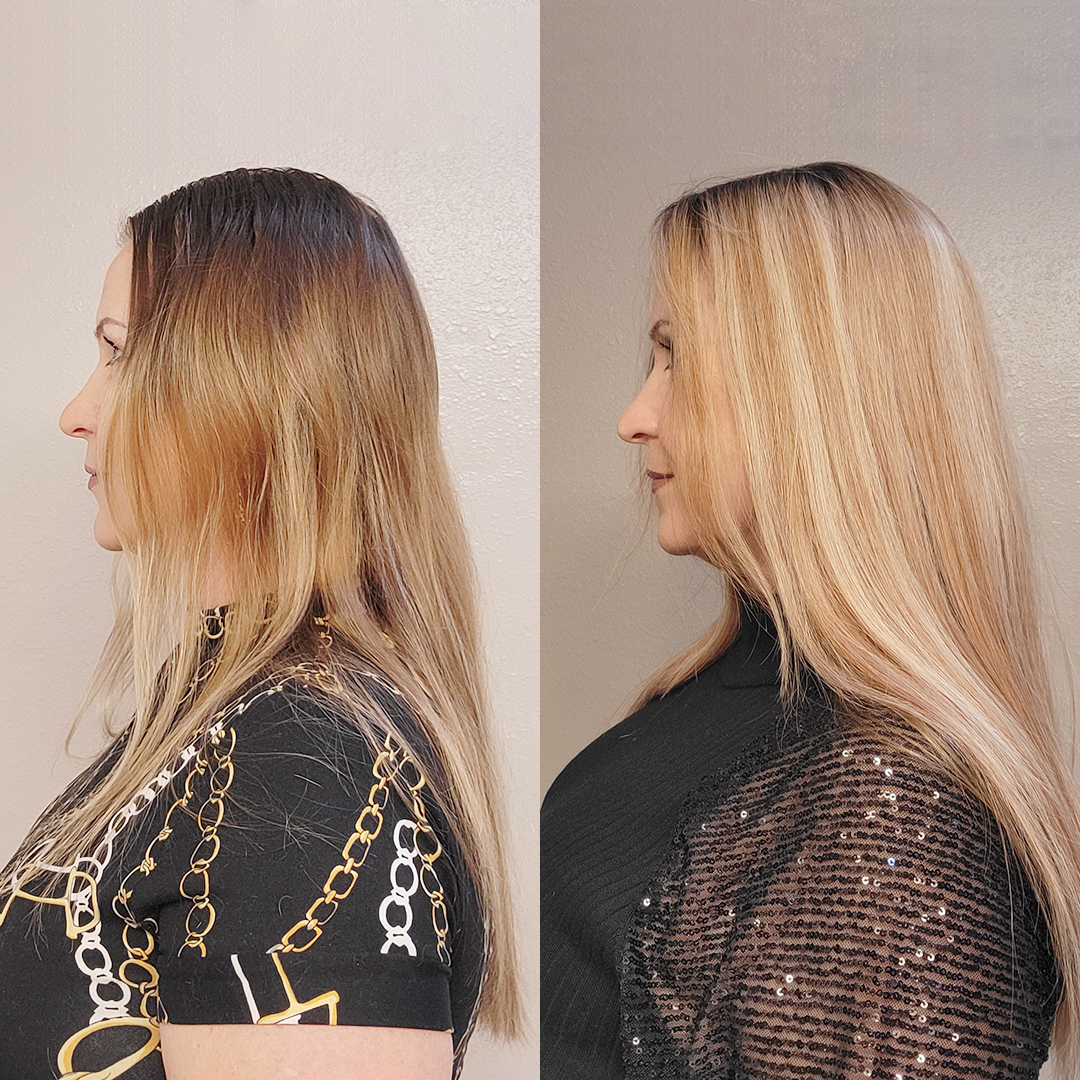 Texture and Style: Curly and Wavy Hairpieces
Adding texture to your hair can instantly elevate your style and create a playful, dynamic look. Curly and wavy hairpieces are an excellent choice for individuals with naturally curly or wavy hair or those who desire a new texture. These toppers provide defined curls or soft waves that blend seamlessly with your existing hair. Whether you prefer loose waves, tight curls, or anything in between, curly and wavy toppers allow you to embrace your unique style and transform your look effortlessly.
Embrace your natural texture: Curly and wavy toppers are a fantastic option for individuals who want to enhance their natural texture. If you have straight hair but desire bouncy curls or loose waves, a curly or wavy topper can instantly transform your look. These toppers are crafted to mimic natural hair patterns, allowing you to embrace your unique style without the need for extensive styling. By embracing your natural texture, you can achieve a more effortless and carefree appearance.
Customization and personalization: Every individual has their unique curl pattern and texture. When choosing a curly or wavy topper, it's crucial to consider your specific needs and desired style. Some toppers offer different curl patterns, allowing you to find the perfect match for your natural hair. Additionally, consider the length, volume, and density of the topper to ensure it complements your existing hair and creates a harmonious blend. Customization and personalization are key to achieving a natural and flattering look.
8.5″x9″ Hope | Wavy Mono Top Synthetic Hair Topper | Lace Front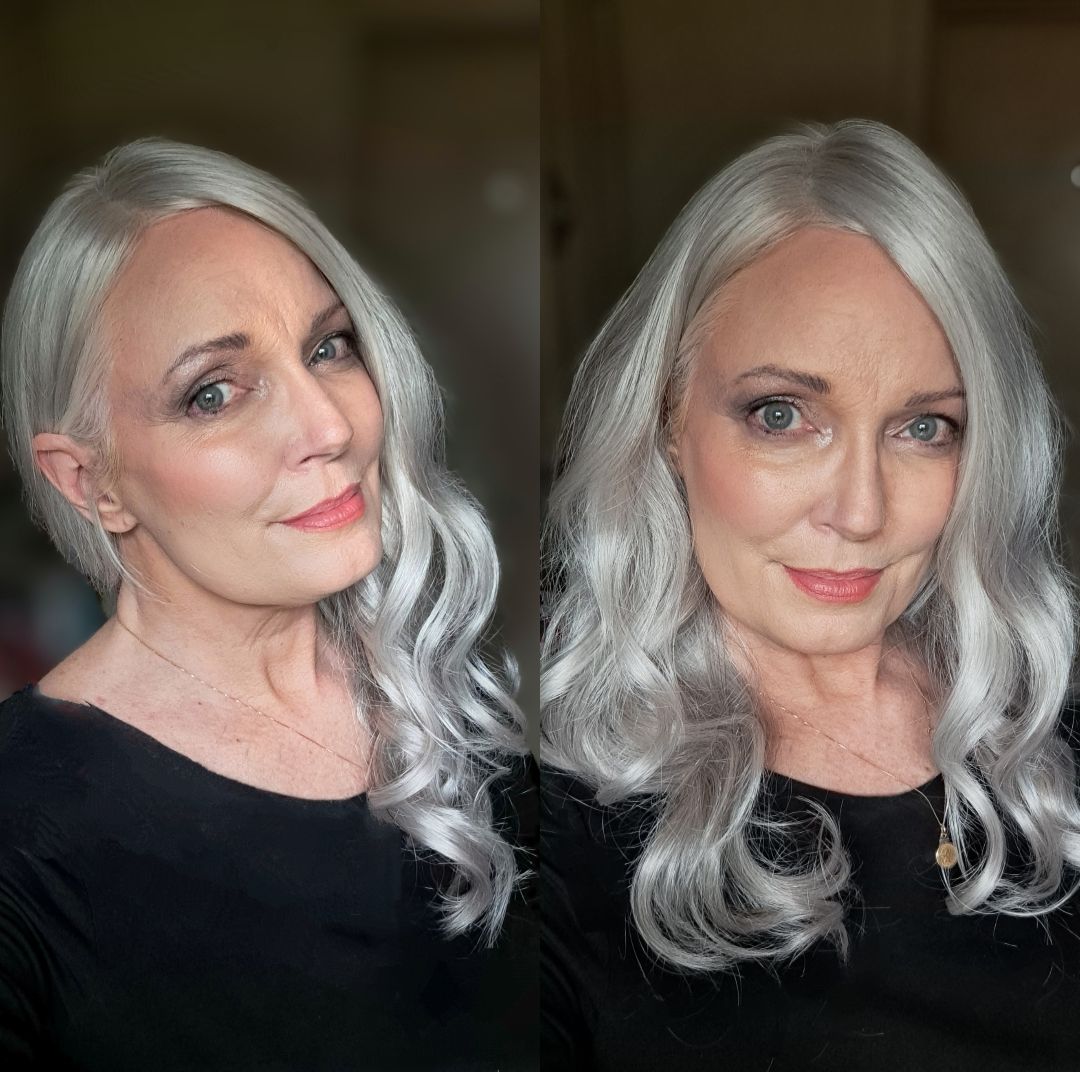 Trending Toppers: Mono Top Remy Human Hair Topper
When it comes to wiglets, the Mono Top Remy Human Hair Topper is currently making waves in the world of hair fashion. This trending topper style combines the beauty of Remy's human hair with the superior construction of a mono-top base. Designed for both comfort and natural-looking results, the Mono Top Remy Human Hair Topper offers versatility, durability, and an undetectable appearance. In this article, we will delve into the features and benefits of this popular topper style, providing you with insights to elevate your hair game.
The excellence of Remy human hair: Remy human hair is known for its exceptional quality and natural appearance. It is sourced from human donors and carefully processed to maintain the hair's cuticles intact, ensuring that all hair strands flow in the same direction. This results in a silky-smooth texture and reduces tangling and matting. The use of Remy human hair in the Mono Top Remy Human Hair Topper guarantees a realistic look that seamlessly blends with your natural hair.
The magic of the mono-top base: The mono-top base is a key feature of the Mono Top Remy Human Hair Topper. It consists of a thin, breathable material that resembles the appearance of a natural scalp. The individual hairs are hand-tied to the mono base, creating the illusion of hair growth directly from the scalp. This construction provides a versatile styling experience, allowing for realistic parting and the freedom to style the topper in any direction. The mono-top base also ensures optimal comfort and breathability, making it suitable for extended wear.
Durability: Investing in a Mono Top Remy Human Hair Topper ensures longevity and durability. The use of high-quality Remy human hair ensures that the topper maintains its luster, softness, and overall quality for an extended period. With proper care and maintenance, this topper style can withstand daily wear and styling without losing its natural appearance. The hand-tied construction of the mono-top base provides durability, allowing the topper to withstand the test of time. By choosing this trending topper, you can enjoy its beauty and performance for months to come.
8.5″ x 9″ Bob Melanie Mono Top Human Hair Topper | 11″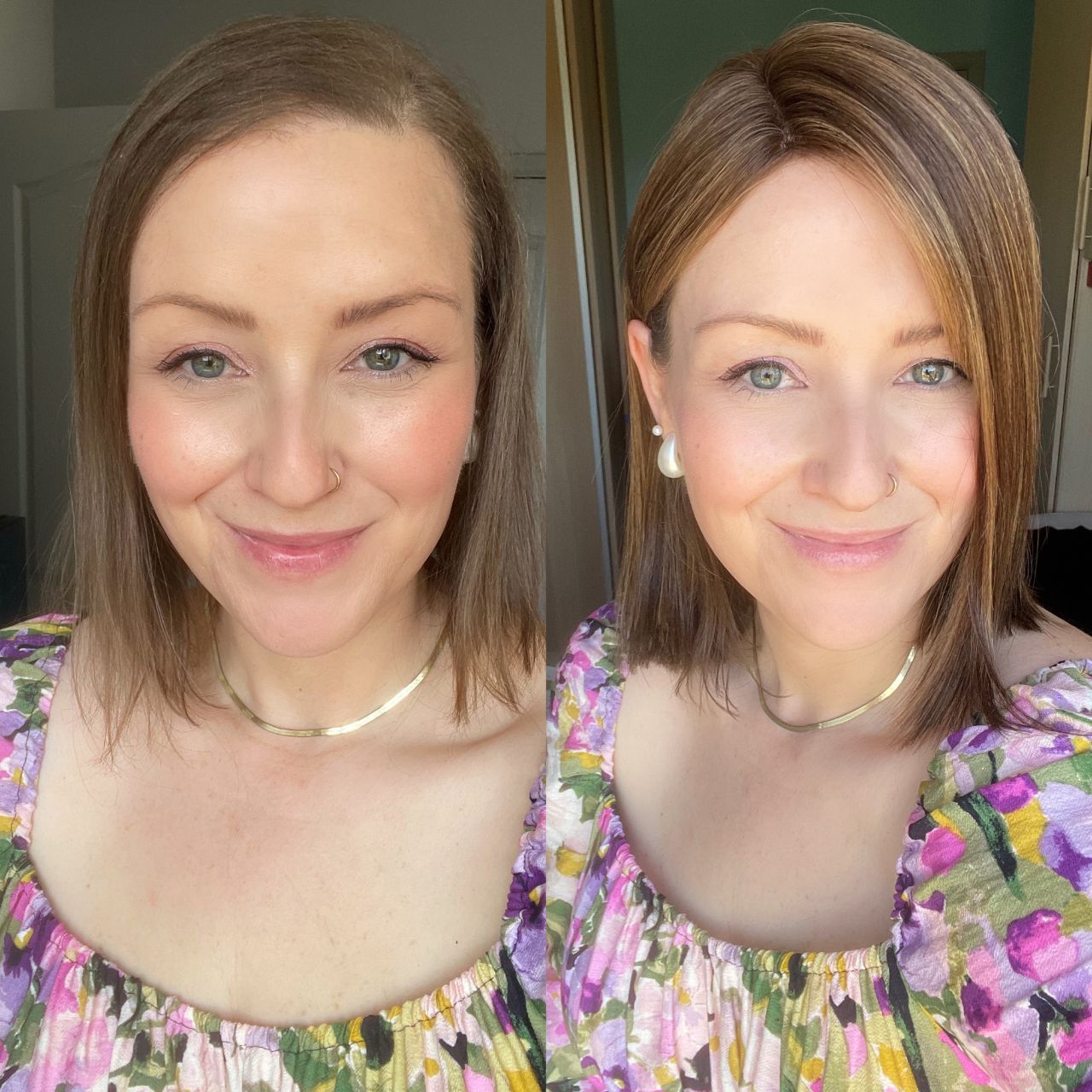 Transforming your look with the latest hair topper styles and trends is an exciting journey of self-expression. Whether you're seeking a natural look, volume, length, texture, or trendy colors, there is a style that will suit your needs. Remember to choose a topper that matches your hair type, lifestyle, and personal preferences. By embracing the versatility of hair toppers, you can enhance your natural beauty, boost your confidence, and reinvent yourself with every style change. Explore the possibilities, experiment with different toppers, and discover the joy of transforming your look.