The right hairstyle can make you look unforgettable. Moreover, you can't deny the fact of feeling confident and excited when you step out wearing a good hairstyle. From pixie-cut bob and platinum curls to bouncy waves and choppy feathers, every decade had something stunning to offer.
But other than trends, some hairstyles have always been timeless, like the short bob cut or beach waves. You can never go wrong wearing these styles.
To help you kill your look every time you style your hair, here are some popular hairstyles and tips on how you can style them, even if you have fine hair.
Stay tuned!
Some Popular Hairstyles for Women
1. Bob Cut
Short sharp bob, or long wavy bob, it's one style that women from every decade have rocked wearing. This style is quick and simple, and it can be worn in a variety of ways. Women with curly hair can wear their curls in an inverted bob style to manage the thick mane. In contrast, women with straight hair can wear it straight or layered with french bangs.
Bobs can be of endless types. You can ask your hairstylist to cut your hair in the kind of style that suits your face cut.
If you do not want to take the risk of chopping your hair short, you can always opt for a good quality hair topper or wig that's bib styled. Here are some premium-grade wigs to enjoy bob cuts with no regrets!
ZARA | LAYERED BOB BRUNETTE BALAYAGE REMY HUMAN HAIR MONO TOP WIG | LACE FRONT
Whether you want to go chic with a sleek look at the office or nail your appearance with layers, Zara is undeniably flattering. The deep chocolate brunette color looks fabulous on women of any age. Why trim your hair short when you can easily rock layered bobs with Zara?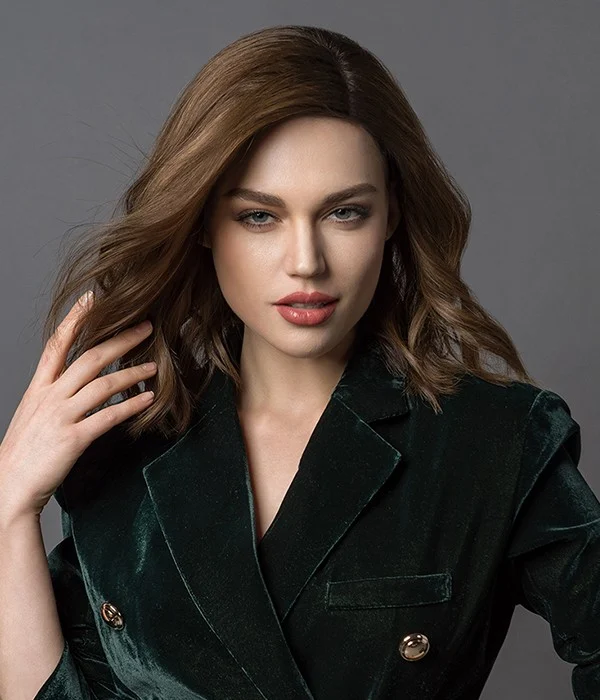 KIM | INVERTED BOB 100% HAND-TIED HUMAN HAIR LACE WIG | HAIR LOSS FRIENDLY CAP
Not everyone enjoys the perks of having a full hair head. Be it genetic or medical; some people have fine hair or no hair at all. Specially designed for people with alopecia, Kim is one of its kind. It's ultra-comfortable, supreme quality, and available in breathtaking colors. Rock your bob even with having no hair!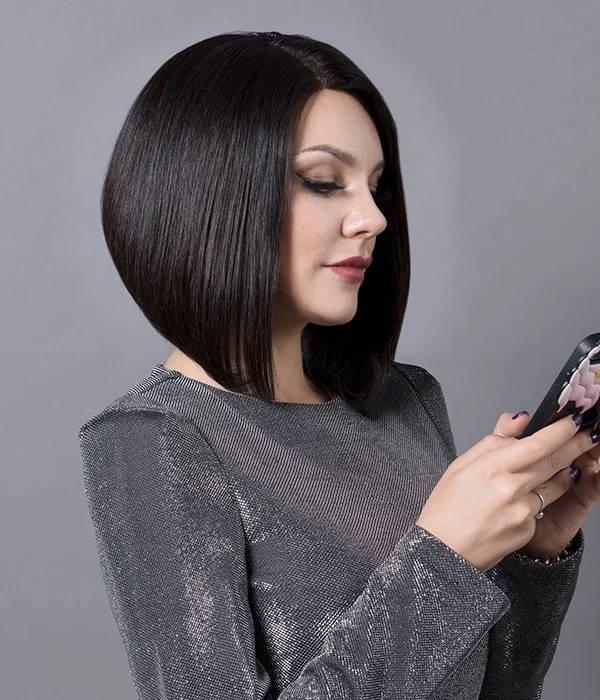 2. Ponytail
Another timeless hairstyle is a ponytail. Whether you're a student, an office worker, or an athlete, ponytails are a great way to keep your hair out of the face and yet look gorgeous.
The disturb-me-not look is easy to achieve by pulling all your hair and tying them into a hair tie. You can wear a high or a low ponytail and accessorize it further to achieve a glamorous look for parties and night outs.
Though it's easier for women with long hair to swing a ponytail, women with short hair can too enjoy the feel of rocking their mane with wrap-around ponytails. Here are a couple of high-quality wrap-around ponytails to save your day.
GLORIA 26″ HOLLYWOOD WAVE WRAP AROUND SYNTHETIC PONYTAIL EXTENSION
Here's a Hollywood-inspired bomb-ass ponytail piece to add volume and length to your existing ponytail! Gloria is definitely a head-turner with subtle waves and champagne blonde shade. It's easy to wear and comes with a secure comb clip and bobby pins. The extension is heat-friendly and can be effortlessly turned into a sleek ponytail.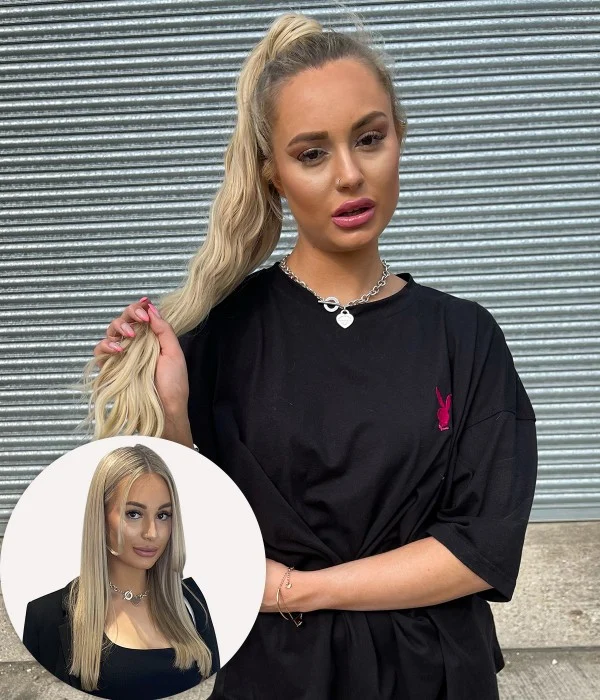 JORDYNN WRAP AROUND HUMAN HAIR PONYTAIL EXTENSION
The Jordynn ponytail extension is made from human hair and can be cut, heat styled, and colored. Whether you want a high ponytail or a low, Jordynn is a versatile piece offering you a variety of options. Just make sure to apply a leave-in conditioner on your extension strands to avoid tangling when you want to hang your ponytail for longer.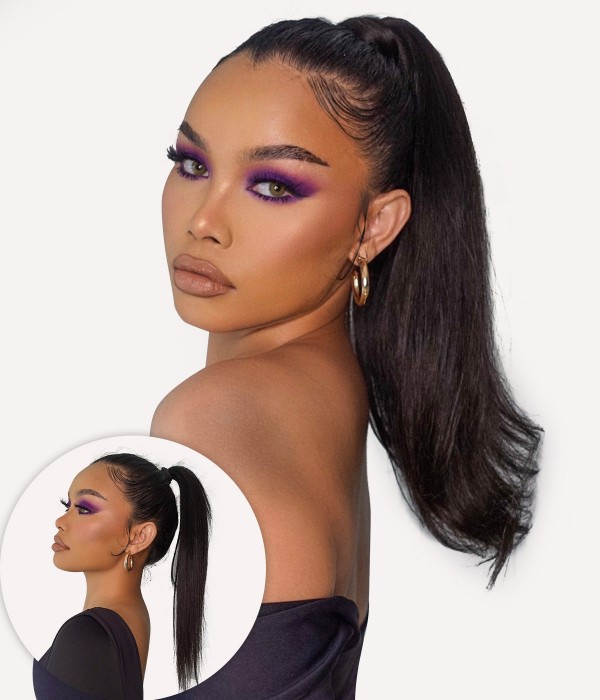 3. Updos
Weddings and special occasion's best bet; were updos even out of fashion ever? We can't recall the time when women didn't wear updos. Simple to wear yet giving a glamorous look, updos are perfect for every hair type.
You can style your hair in endless ways and accessorize them to steal the show. And yes, don't forget to click a few snaps for your next best dp!
But updos may require a lot of volumes and heat styling. Not everyone has that much hair on their head. Moreover, we all have bad hair days too. For situations like these, hair extensions are the savior! Here are some classic extensions to create irresistible updos.
ASHLEY 20″ 160G 7 PIECES INVISIBLE CLIP-IN HUMAN HAIR EXTENSIONS
Every classic updo is possible with Ashley. The invisible clip-in extension seamlessly blends with your hair making it appear natural. It's perfect for adding root volume and helps create voluminous styles for any hair type and for any occasion. The extensions are heat-friendly and color-safe, allowing you to play with them and wear a different style each time.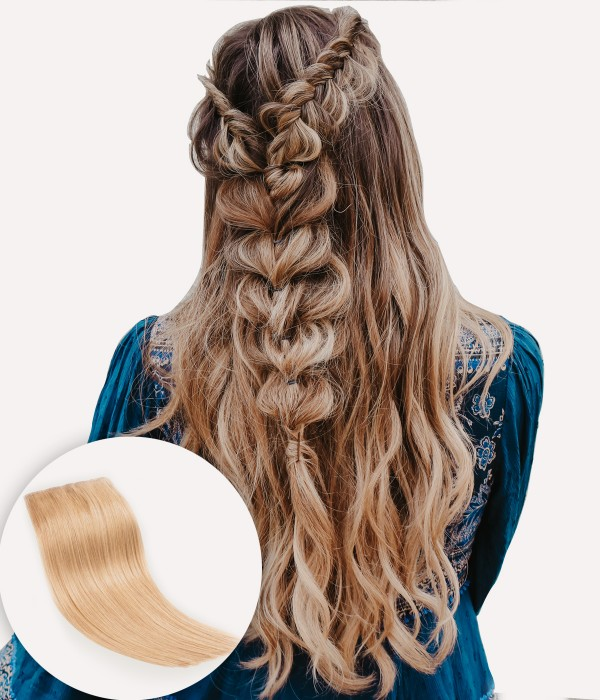 JOURNEY 20″ 180G 7 PIECES CLASSIC CLIP-IN HUMAN HAIR EXTENSIONS
It's time to look irresistible on the floor and turn every head! The Journey is every curly/wavy girl's favorite for frizz-free styling. The 100% human hair blends flawlessly with your hair making it appear natural. Available in a variety of colors, Journey can also be heat-styled to your requirement.
Final Words
Hairstyles are essential to women. It is a reflection of their personality, taste, and status. There are so many hairstyles that you can choose from that it would be impossible to mention them all, but some styles have been timeless, like short bobs, ponytails, and updos.
To help you achieve those timeless looks even on your bad hair days, Uniwigs has designed some stellar and luxurious hair pieces that will help you be the diva of the day. You can find all your favorite products under one roof to recreate any style you want without breaking your bank.
Happy styling!