Everyone wants to look their best no matter what. There are several options that could hide your flaws or accentuate your features. One of those is using a hair topper. Hair fall has become a common issue these days. And products like hair toppers can work well to give an illusion of healthy hair. If you're a beginner with using a hair piece. Then you may question whether to put on your makeup before wearing a hair topper or after? Well, here's your answer to just that!
What is a hair topper?
A hair topper is a form of a wig, it is also known as a half wig or top piece. The reason why it's called a hair topper is because it appears on only the top part of the head. Hair toppers are the perfect solution to give an appearance of voluminous hair and especially when you're suffering from hair fall. There have many hair pieces for women introduced. But till now, hair toppers have been the number one choice for most people!
Choose your makeup wisely:
First and foremost, you may want to now choose your makeup by keeping a few things in mind. One of those is that since now, you'll be wearing a hair topper. You may want to pick a foundation that would help you blend the hairline of the wig flawlessly with your forehead. Other than that, every shade of makeup that you apply to your face should go in sync with your hair color. This will help the hairpiece blend well with your face and skin tone.
What to choose, to apply makeup first or hair topper?
To put your makeup first and or your hair topper is a personal preference.
Here's why you should first put your hair topper and then your makeup. If your hair topper requires you to use glue. Then putting your hair topper first will help the hairline of the wig to blend perfectly with your face. You can conceal the hairline with your foundation and give a natural appearance to your face.
However, most people who have had experience with hair toppers recommend putting your makeup on first and then your hair topper. The reason is that when you apply your makeup, there's a considerable risk that your foundation or powder could get in your wig. This can create a huge mess and leave you with bad makeup and a messy hairpiece. Also, if you wear hair glue to fix your hair topper properly. Then the setting powder can mix with the glue, and your hairline will appear chunky. This will not look neat at all.
Other than this, if you put on your makeup first, your concentration will be entirely on your makeup. Putting the hairpiece first will make you conscious of not letting the makeup get into your topper. That being said, countless celebrities first put their wig on and then apply their makeup. These celebrities include Jeffree Star, who is known for his crazy choices in wigs.
Final Verdict:
The best option to choose will be to apply your makeup and then your hair topper. This will give you many advantages and help you know how to end your final look.
Why choose a hair topper?
Hair toppers have been receiving quite the hype these days. If you're contemplating whether you should get one for yourself or not. Here are some reasons that can help you decide that:
It will help you disguise your hair loss:
The number one reason women choose to wear a hair topper is to reduce the appearance of hair thinning. Hair loss is a major concern for many women these days. And hair topper can help your hair appear voluminous and healthy. You can see the difference a hair topper can make on your face below: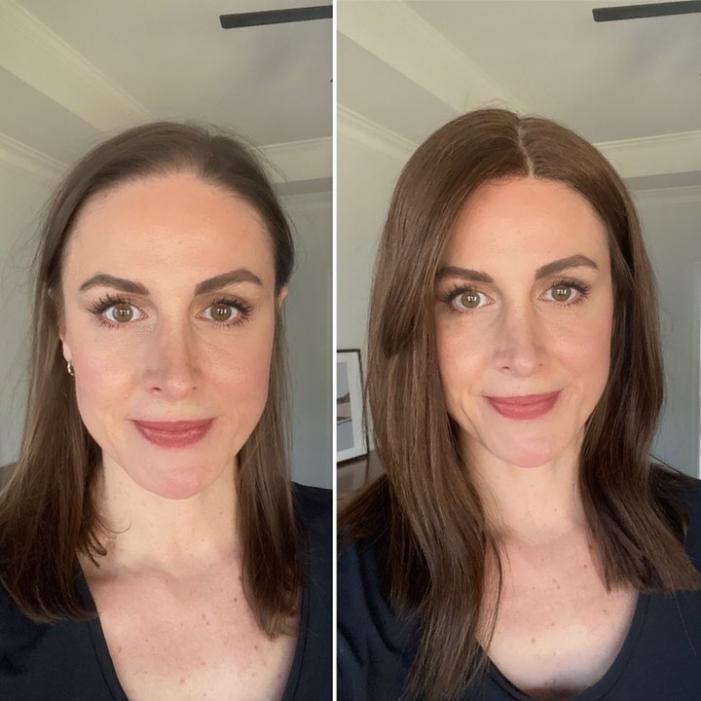 It will help you test different cuts on your hair:
Did you always want to get bangs? But was afraid of how it might look on your hair and face? Then use a hair topper to check the look out! Or, if you're scared to let go of strands of your hair, then use a hair topper. And get the best of both worlds! There are countless hair topper options in bangs that you can choose from.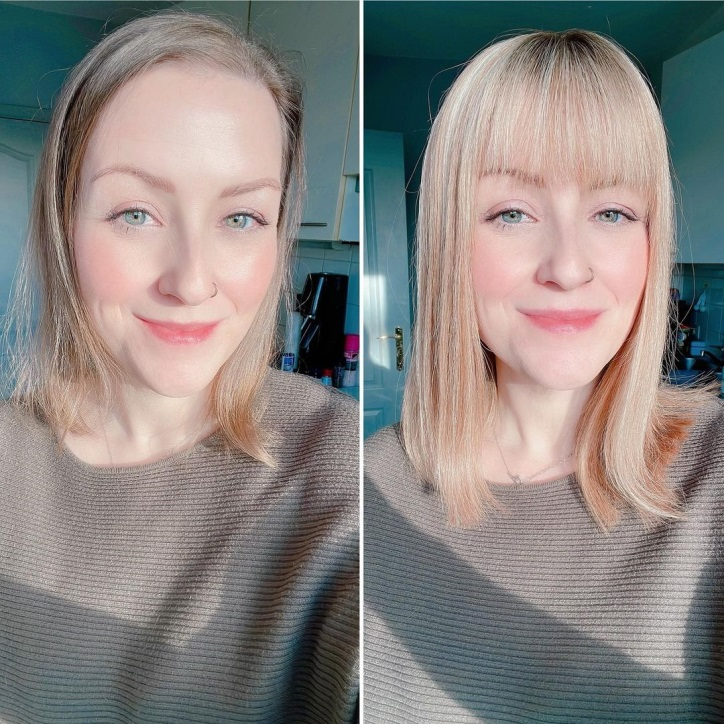 It will give your hair a fuller appearance:
Every person in this world wants their hair to look full of volume no matter what. If you aren't blessed with such type of hair, then hair toppers can help your hair achieve that look. Hair toppers will make your hair appear fuller from the front. And this will help you get an illusion of voluminous hair overall.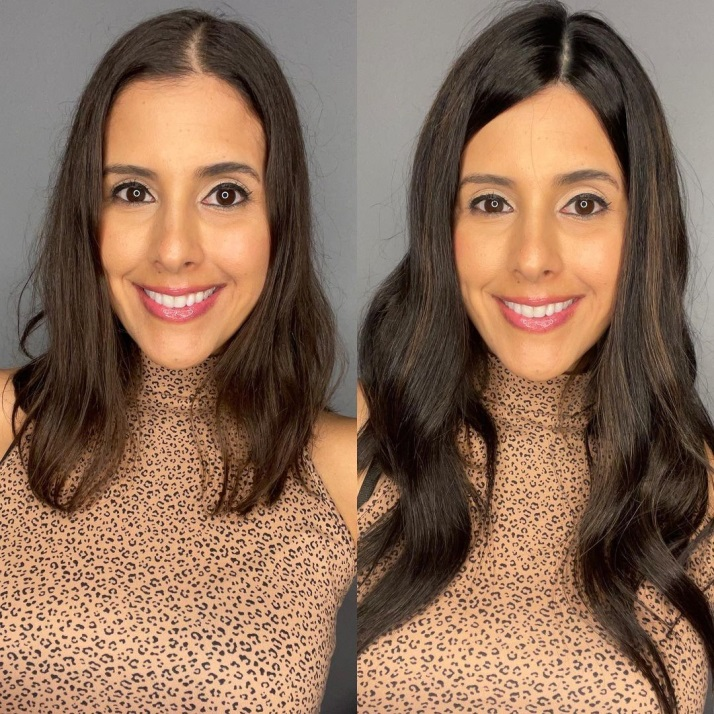 It can help you accentuate your features:
You should always look for ways that can help you accentuate your facial features. For example, if you have a broad forehead, you must use a hair topper! A hair topper will minimize the size of your forehead and, with that, will help make your other features pop. These features are the ones that usually aren't noticeable due to the forehead. Here's a picture to show you how this tip can work: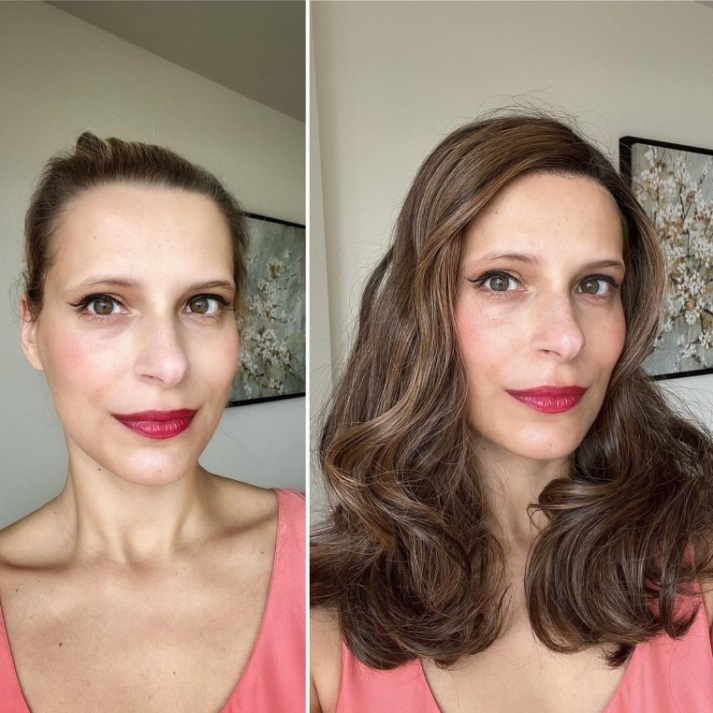 It can help you blend some contrasting colors with your hair:
It's never too late to try new colors on your hair. But if you're someone who wants to keep up with your natural look no matter what. Then try using a hair topper of a color close to your natural hair. For example, if you have jet black hair, use a hair topper of a chocolate brown color. These two colors in a mix will make your face fresher than ever! If you're still confused about how it'll look. Take reference from the picture below: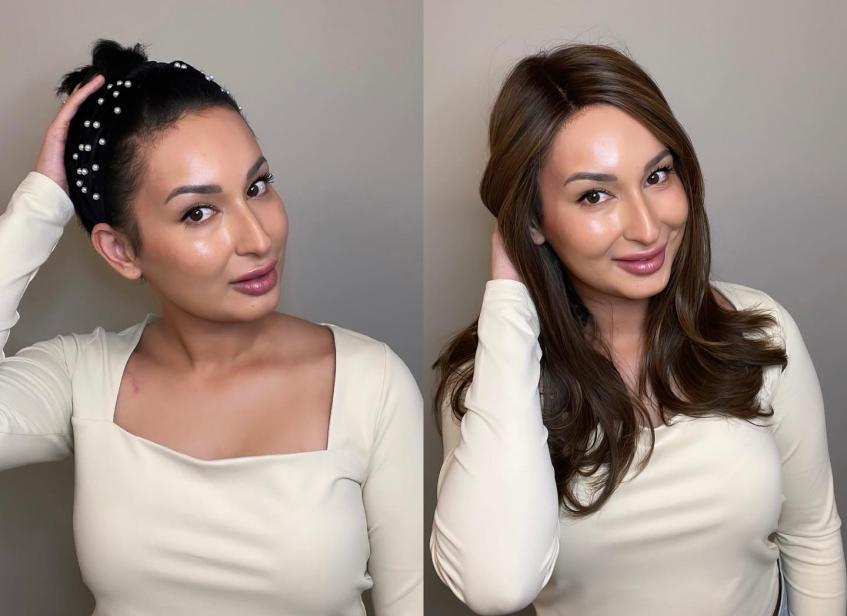 Conclusion:
A hair topper can make a healthy difference in your face. To apply makeup first before your hair topper or after depends on how you like to get things done. Nonetheless, whatever you end up choosing. One thing is clear, a hair topper can do wonders for your appearance! Hairpieces for women like these have been a game-changer for many.