Does your heart skip a beat anytime you need to go out because of your thinning hair or do you just hate wearing a full-on wig every time because of this? We feel you. We understand it can be scary when you are losing your hair for whatever reason. It may be age, a health condition, or anything else.
Thinning hair or hair loss can affect the self-esteem or confidence of any woman, but you no longer need to feel down or sad anymore because our silk hair toppers got you covered. Silk hair toppers are the perfect solution to your thinning hair or hair loss issue.
In this article we would be sharing everything you need to know about a silk hair topper, its uses, types, who needs it, how to make it, how to maintain it, and everything in between.
What is a Silk Hair Topper?
Silk hair toppers are hairpieces that have a natural-looking hairline. They are quite difficult to detect and when worn, look exactly like your scalp. Silk toppers also provide full hair coverage and hair volume, especially for people experiencing hair loss towards the hairline.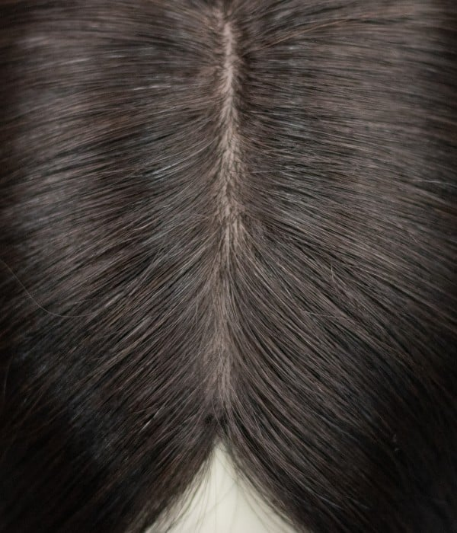 You can hook silk toppers directly to your hair because the lace base is comfy and gentle on your hair. Did you know that the strands of silk toppers are hand-sewn under the silk base? Yes, they are! The layers are concealed to improve the look of the hair on your scalp. You can rest assured that the silk base is super comfortable, long-lasting, and naturally blends into your skin tone.
It is important to remind you that hair toppers are not wigs. Wigs cover all your head while hair toppers are meant to cover the thinning hair on the crown or front of your head.
4 Reasons Why You Should Choose a Silk Topper
It is long-lasting: Among the toppers available in the market, silk hair toppers are the most durable. They last for months to years especially when they are used well.
It's versatile: It's never boring when you wear a silk topper. You can style this type of topper whichever way you want, to achieve different hairstyles that suit your taste. You can bleach it to get the hair color of your choice, it can be tonged, dyed, heated, or curled in whatever style. Want to try it? You can easily find any of these versatile silk toppers in our Unwigs store.
It is affordable: Silk hair toppers come in different styles and hair types which results in varying prices. You can always get one that suits your budget and needs.
It looks natural: Show me a woman who uses a silk hair topper and I would wait forever. They are that natural looking! They add volume and length to your hair, giving you a realistic and natural appearance.
Who Needs a Silk Topper?
Hair Toppers are not like wigs. Wigs are generally used to make your hair look longer or fuller, or to completely replace your hair. Instead of completely covering your hair like a wig, hair toppers mainly help to cover bald spots or a specific area of hair that is thinning out. Two major people who need hair toppers are:
People with significant hair loss: These are the first and most important people who need a hair topper. Many people suffer from hair loss due to sickness, injury, incurable conditions, or even hair-related issues. These sets of people can easily opt for hair toppers, especially silk hair toppers, to add artificial yet natural-looking hair that makes their natural hair look healthier and fuller.
Your hair topper can come in various sizes, colors, and forms depending on your hair type, color, style needs, and preferences.
6″X6″ AMBER | SILK TOP HUMAN HAIR TOPPER WITH BANGS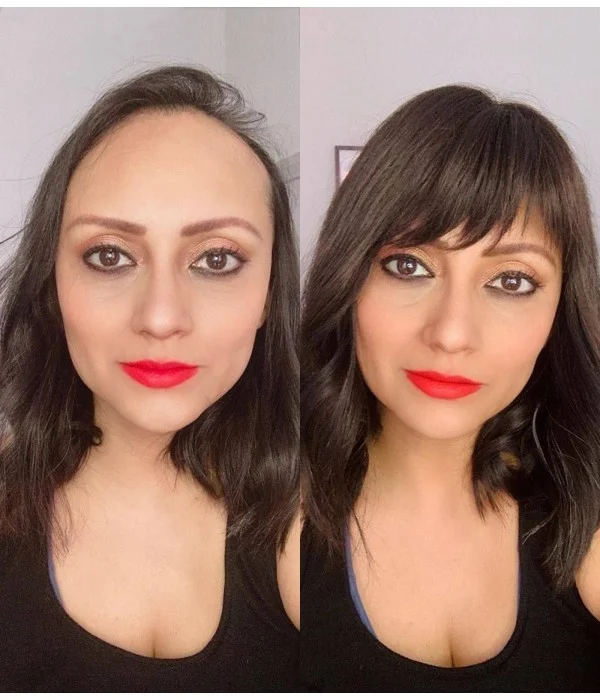 People with thin hair: People with thin and fine hair are the second most common users of hair toppers. This occurs because they experience frequent hair breakage, have bald spots and patches, etc. These problems can be fixed by choosing a hair topper that covers the exposed area. Once you've styled your silk hair topper to fit in with your natural hair, no one will notice.
8.5″X9″ BLAKE | SILK PART REMY HUMAN HAIR TOPPER WITH LAYERS | MIDDLE PART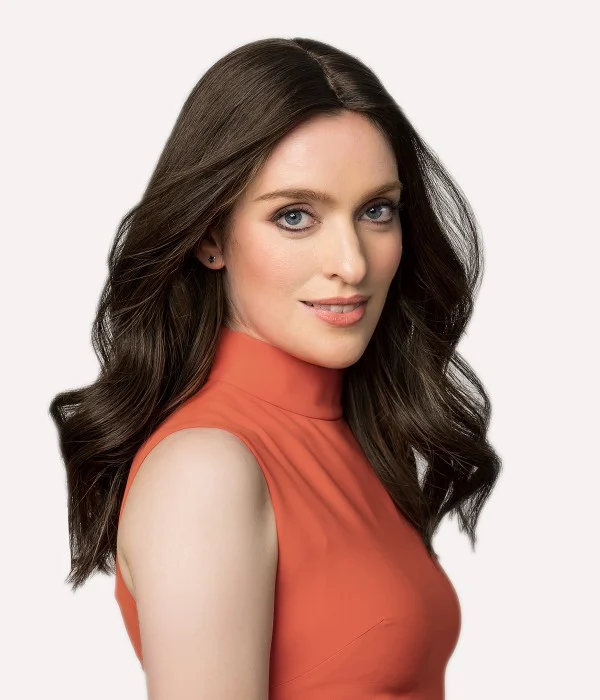 How to Make a Silk Topper
It's a lot of work to make a silk hair topper. It takes knowing the different types of laces, and available hair types with different pros and cons. You also have to know the different types of bases and foundations appropriate for different toppers and the different ways of attaching hairs to the bases.
However, here is a quick step-by-step process of making a silk hair topper.
First, you would need the following:
T pins for securing your hair to a mannequin head.
Pressure-sensitive combs to affix to the perimeter of toppers.
Alligator clips to section and hold the hair.
Bonding glue to glue the tracks to the cap.
Thread for sewing in the frontal or any part of the hair.
Once you've got all the listed items, go ahead to:
Carefully trim the silk lace and pull the cap over the eyes of your mannequin head to show the frontal piece to fit.
Use an eye pencil to draw out where the part will lay, then add your T pin to the frontal to secure placement then measure hair around the cap.
The next step is to trim the welts to size and start gluing. After gluing, blow dry to speed up the drying process.
Then, sew your frontal where your placement was, then trim the cap underneath to expose the frontal. And voila! You have your silk hair topper.
It would take practice to create one you can confidently use. Rather than go through this trouble, get a Unwigs readymade silk hair topper. We are committed to giving you the best hair toppers that suit your style, budget, and needs.
How to Maintain a Silk Hair Topper
To make your silk hair topper last long, you have to deliberately maintain it to keep its shine and durability. Below are a few points for maintaining your silk hair topper.
Wash biweekly: It's advisable to wash your hair topper once every two weeks. You may be tempted to wash it as often as you wash your hair, but this can make it easily dry out and reduce its longevity.
Store properly: do not leave your hair topper lying carelessly unattended. This allows it to collect dust which can damage it in the long run. We suggest you store it in a box when not in use.
Use sulfate-free shampoos: These kinds of shampoos do not strip the hair of oils unlike the ones containing sulfate. Ensure you look at the labels of your shampoos before buying to ensure that your hair topper remains moisturized and hydrated.
Apply Conditioners: Regularly apply conditioners to keep the hair topper soft and long.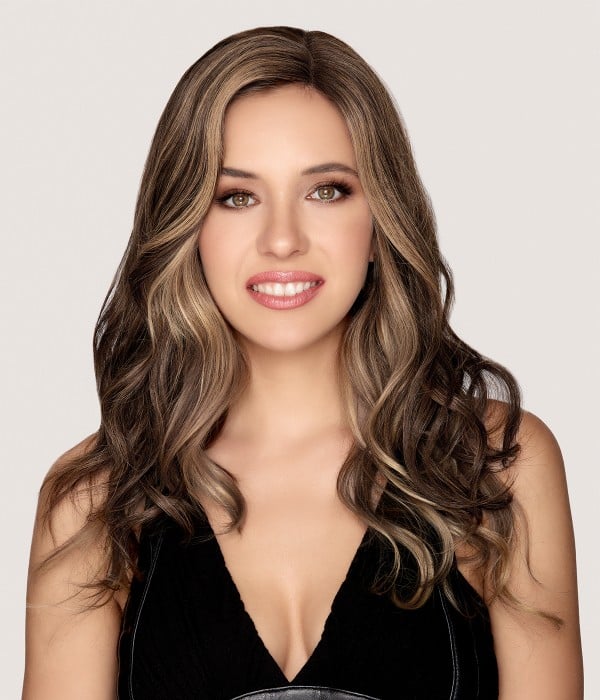 Conclusion
Hair toppers are both functional and fashionable. Regardless of your reasons for needing a hair topper, our range of hair toppers will help you to enjoy your natural hair and self confidence again. To get started on the best choice for you, check out our best selling silk hair toppers now.